Emeritus Professor Tom Billington
C.Psychol, MEd, MSc, PhD, FBPsS
Emeritus Professor of Educational and Child Psychology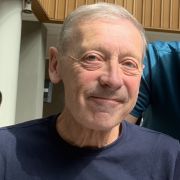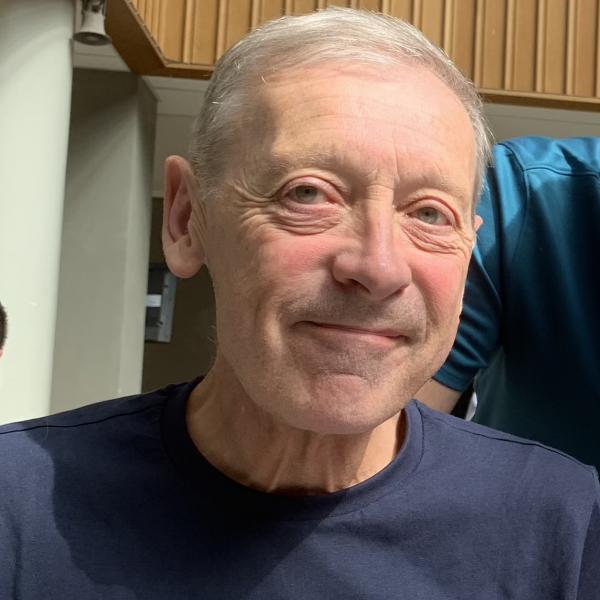 t.billington@Sheffield.ac.uk
The Wave
Full contact details
Emeritus Professor Tom Billington
School of Education
The Wave
2 Whitham Road
Sheffield
S10 2AH

Research interests

As Professor Emeritus Tom continues to work extensively with young people, their families and schools. The focus of his research, writing and professional practice continues to be on young people's wellbeing and safeguarding, both with Local Authorities and the Family Courts. His on-going international partnerships include work with colleagues in the USA and India. 

Principles

Tom's research is located in the Cluster for Critical Psychology and Education in the School of Education and also the iHuman group in the Faculty of Social Sciences. In his research, Tom looks to:

conduct research which supports the emotional wellbeing and mental health needs of young people
work and research with, not on children and young people, their families and schools, utilising narrative, discourse analytic and psychodynamic approaches
engage with philosophical, political and social constructionist discourse
invoke 'three scientific distinctions':

between the diagnosis and the child;
between a knowledge of children generally and our interpretations of the child before us;
between any descriptions of the child we construct and the descriptions that the child might potentially construct for themselves' (Billington, 2006, p.158).

utilise 'five critical questions':

How do we speak of children?
How do we speak with children?
How do we write about children?
How do we listen to children?
How do we listen to ourselves (when working with children)? (Billington, 2006, p.8).
Publications

Books

Journal articles

Chapters
Research group

Tom has supervised to completion over 50 personal Doctoral students in Psychology and Education, UK and international, including most recently:

Meng, C. (2022) Constructing play and the relational self: Chinese parents' narratives of parent-child relationships in the early years (PhD).
Alexandra Poll (2019): Building blocks of emotional attachment: Understanding the development of emotional intimacy between Israeli secular Jewish mothers and their children (EdD)
Muno Abdi (2017): Storying selves in turbulent times: Exploring four young Somali men's experiences of identity and belonging through self-representing narratives (without corrections) (PhD)
Yijia Zuo (2017): Narratives of complementarity and transformation: Chinese young people constructing selves in a transcultural context (UK) (PhD)
Rob Begon (2016): Reconstructing the dominant discourse of an empathy deficit in autism: Adopting a Foucauldian perspective towards 'insider' accounts (DEdCPsy)
Harriet Cameron (2015): Critical dyslexia: The discursive construction of dyslexia in higher education (PhD)
Paulann Grech (2014): The therapeutic alliance in mental health discourse: A politico-critical analysis of knowledge and power (PhD)
Grants

Funding

Cameron, H. and Billington, T. (2020) Developing a psychosocial model of mental health for schools: Perspectives from educational psychologists. Research England. £8,617
Billington, T., Fogg, P., Emerson, L-M., Gibson, S. (2017) Evaluation of the Sheffield Healthy Minds Framework (HMF) for Schools. Sheffield City Council. £49875. URMS no. 152285
Billington,T. and Overton, P. (2016) Attention and behaviour: Transforming achievement and social inclusion following primary-secondary school transition. ESRC (1+3) PhD White Rose Collaborative Studentship (in partnership with Sheffield City Council). £73,229
Billington, T. Williams, A., Abdi, M. and Lahmar, J. (2015) Evaluation of the emotional well-being mental health service for schools. Sheffield City Council. £24334. URMS no.145254
Farrell, P. (Manchester) and Billington, T. (2013) Evaluation of the Nurture Group Network. Nurture group Network. £46,000
North of England Education Conference (2013) Mind, brain, community: Developing resilience, inspiring resilience. Co-organizer. Sheffield City Council, University of Sheffield, Sheffield Hallam University c.£143,000
Billington, T. (2012) Exploring young Somali men's experiences of identity and belonging. ESRC (1+3) PhD White Rose Collaborative Studentship. £73,658
Teaching activities

Tom guided the expansion of Educational Psychology at Sheffield for several years and our programmes now attract well over 300 students and trainees - practitioners, researchers and policy-makers from many countries across the globe (e.g. psychologists, social workers, teachers, health professionals).

As Professor Emeritus, Tom continues to be involved in the professional training of Educational and Child Psychologists, teaching and examining at the University of Sheffield but also at other Universities in the UK and globally.

Tom's personal teaching interests focussed on young people's emotional well being and mental health, specifically critical approaches to child development including attachment, autism, child safeguarding and neuroscience in education. He has also taught and supervised research on post-graduate programmes in child development in southern Europe, south-east Asia and the Caribbean.

He has been external examiner for both professional training and research Doctoral programmes in Educational and Child Psychology both in the UK and internationally (e.g. the Tavistock Clinic, London, many Universities across the UK, Australia, Canada, Holland, New Zealand and USA).
Professional activities and memberships

British Psychological Society

Chartered Psychologist (C.Psychol) and Fellow (FBPsS)
Member: Division of Educational and Child Psychology; Qualitative Research Section; Experiential and Consciousness Section; Registered Psychological Test User
Chair and lead author of BPS Position Statement on Childhood Autism (2006)
Committee member and contributing author to BPS Position Statement on Child Safeguarding (2003; 2007; 2014) for the Professional Practice Board

Selected keynotes and conference papers (Psychology / Education)

International

Billington, T. (Sheffield), Bird, L. (Waikato) and Corcoran, T. (VUM) (2015). Righting the ship: Psychology's Passage Through Education. Invited Seminar Series funded by the Australian Association for Educational Research and New Zealand Psychological Society (Wellington, Melbourne, Brisbane, Perth)

Also:

Papers presented at conferences in Australia, Czech Republic, Denmark, Greece, Hong Kong, Ireland, Malta, New Zealand, Norway, Trinidad and Tobago, USA, including:

International Academy of Law and Mental Health, Prague;
International Congress of Psychology, Capetown;
International Society for Theoretical Psychology, Thessaloniki also Copenhagen;
International School Psychology Association, Dublin;
TAOS Institute, New Mexico

UK

Billington, T. (2010) Psychological assessments of young people: At the boundaries of knowledge and experience. 29th. Annual Vernon Wall Lecture. Psychology of Education Section Annual Conference. British Psychological Society
Universities of Birmingham, Exeter, Leeds, Manchester, Newcastle, York, Tavistock Clinic

Other keynotes / invited lectures

British Psychological Society
Economic and Social Research Council
Association of Educational Psychologists
University of San Francisco Center for Child and Family Development
Merseyside Family Justice Council
Children's Media Conference
Nurture Group Network
Yorkshire & Humberside Educational Psychology Conference
North-west Educational Psychology Conference
South-west Educational Psychology Conference

Editorial Boards and Reviewing

ESRC Peer Review College; NIHR; Wellcome Trust; Irish Research Council, Portuguese Faculty for Science and Technology (FCT), Canadian Social Science and Humanities Research Council (SSHRC)Disability & Society; Educational and Child Psychology; International Journal of Inclusive Education; International Journal of Nurture in Education; Journal of Early Childhood Research; Annual Review of Critical Psychology;

Departmental reviewer, Professorial appointments adviser (UK and international)

Other

Visiting Professor, University of Malta
Registered practising educational psychologist with the Health Care Professions Council
Northern Circuit of the High Court: Register of Expert Witnesses: Psychological assessments in care proceedings (e.g. adoption, attachment, disabilities and a range of child protection issues)
Associate Fellow, Critical Institute
Associate Fellow, TAOS Institute (USA)