All applications to study our masters courses should be made online.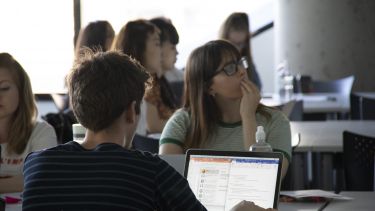 Entry requirements
To apply for a masters course in the department you will need to complete an online application form, and include a personal statement.
Work experience
If you have a degree in a non-relevant subject, you should have a minimum of 12 months relevant work experience.
Relevant work experience can include:
Working in the community
Educational publishing
Higher and Further Education Institutions (including English Language teaching)
Local Authorities
Ministries of Education/Government Departments
NGOs
Professional Associations and Schools (Nursery, Primary and Secondary)
If you have any questions regarding your application, please contact us.
---
Personal statement
You should apply with a personal statement between 500-750 words, and answer the following questions:
Why do you want to study at masters level?
How do you think your strengths will enable you to succeed at masters level?
What are your reasons for wanting to study education?
What particularly interests you about this area?
Why do you want to study at the University of Sheffield?
Weekly online events
Attend an online event when it suits you, all year round, as an alternative to an open day.
Every Wednesday, Sheffield Live sessions cover different aspects of University life. You can also meet your department and learn more about studying your subject.