Fees and funding for research degrees
Information on fees, funding, and additional costs while you study for a research degree in the School of Education.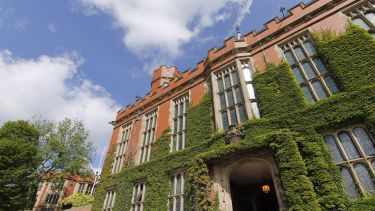 Postgraduate research fees
Research degree fees are available through our Student Services Information Desk.
The Sheffield EdD
Staff from The University of Sheffield applying to the Sheffield EdD do not pay fees for Part 2 of the programme.
Scholarships
A number of centrally managed postgraduate scholarships are available for you to apply for (see: PhD scholarships). Included in this list are the WRDTP Pathway Awards and the University of Sheffield Research Scholarships, please visit the respective webpages for details. For details regarding University of Sheffield Research Scholarships see here.
Please note that the deadline for WRDTP Pathway awards and University of Sheffield Research Scholarships is 25 January 2023 at 17:00. If you wish to apply for either award you will also need to submit a separate application for a PhD place. The deadline for PhD applications to the School of Education is Monday 9 January 2023 at 12 noon. Scholarship applications are completed through PG Online.
---
Additional costs
There are some additional items which are not included in the course fee. Some general examples are listed below:
Travel for site visits DBS update service registration for professional programmes
Additional travel costs
Printing of your dissertation
Accommodation and living costs
Stationery
Optional books or texts – personal copies will not be included in the tuition fee
Optional field trips - where students have the option to go to alternative destinations, they may have to contribute part of the cost
Electrical equipment e.g. laptops, digital cameras and calculators
Resitting exams including professional accreditation exams
Travel, accommodation, relocation and living costs for employment experience, industrial placements and clinical placements.
Year and semesters abroad - travel, accommodation, relocation, living costs, health insurance, visas, vaccinations, ancillary materials and textbooks etc
General printing and photocopying, including for dissertations and coursework
Other charges for the Sheffield Graduate Award, replacement Ucards/ transcripts/ degree certificates, late registration
Find a PhD
Search for PhD opportunities at Sheffield and be part of our world-leading research.