How do D/deaf people experience suspense in film?
Dr Kirsty Liddiard and Dr Ryan Bramley, of the School of Education, have just begun a Sheffield Innovation Programme (SIP) project with user research and design studio Paper to explore how D/deaf people perceive suspense in films as an under-researched and under-represented group. Working with Beth Evans and Jon Rhodes at Paper, the project uses hybrid methods and is guided by an Advisory Group of D/deaf people and interpreters. The project also explores how the environments in which people watch films, and their access to accessibility features like captioning and subtitling, impacts their experiences of suspense across a range of film genres.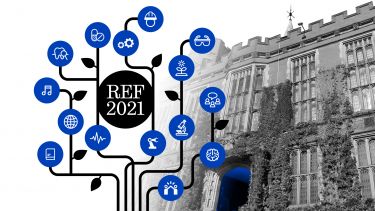 Research Excellence Framework 2021 results
The results demonstrate our research and impact excellence across a broad range of disciplines and confirm that our research is having a significant positive impact on lives across the globe.