Communities' languages, identities and belonging in participatory health care interventions
This project seeks to address the vital challenge of resistance to healthcare interventions at local level from the perspective of multilingualism and identity.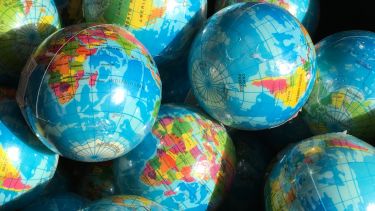 Off
The project explores the following research questions:
What are the barriers to engagement with healthcare interventions in multilingual, local communities?
To what extent can an understanding of language and identity in multilingual contexts assist in improving this engagement?
The project brings together an international research team with expertise from human biology, biological anthropology, health and nutrition, environmental engineering, languages and education, under the leadership of Dr Sabine Little.
It is funded by the Royal Academy for Engineering, in collaboration with the British Academy, the Academy of Medical Sciences, and the Royal Academy, as part of the Global Challenges Research Fund.
The project focused on gathering views from parents, teachers, and healthcare providers in a rural community in Yucatan, Mexico, in an effort to gain a holistic overview of healthcare provision and take-up, and links between language and identity that influence this. 
The project attracted the support of the Ministries of Health and Education in Yucatan, and is currently being disseminated. The executive summary of findings is available for download in English, Spanish, and Yucatec Mayan. 
Links between language and identity, and how these impact on community members' engagement with humanitarian and healthcare interventions, remain under-explored.
The two contexts will result in two case studies, gathering focus group and interview data from community members and volunteers/staff.
The two case studies are supported by broader data collection, specifically a literature review around 'culturally appropriate' interventions, and a survey of researchers, practitioners, academics, and NGOs involved in global interventions, to lend global perspectives to the research questions, understanding the wider applicability of the case studies.
The project will impact at the local level through a better understanding among staff and volunteers about the communities' needs as linked to language and identity, and impact measures are in place to maximise its national and international potential, as highlighted further in the bid.
Download 'Frontiers of Development - Findings' - English PDF
Download 'Frontiers of Development - Findings' - Spanish PDF
Download 'Frontiers of Development - Findings' - Mayan PDF
---
Principal investigator
Collaborators
Dr Ines Varela-Silva (University of Loughborough)
Dr Sneha Krishnan (London School of Hygiene and Tropical Medicine)
Flagship institutes
The University's four flagship institutes bring together our key strengths to tackle global issues, turning interdisciplinary and translational research into real-world solutions.