James Toner
Information School
PhD researcher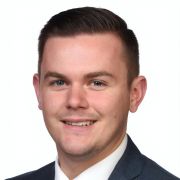 jtoner1@sheffield.ac.uk
Regent Court (IS)
Full contact details
James Toner
Information School
Regent Court (IS)
211 Portobello
Sheffield
S1 4DP

Profile

Currently 'Head of Libraries' for a large group of international schools in Qatar, summer 2020 will see me become 'Head of Learning and Information Services' for a multinational school education provider based in China.

In addition to this, I am also a Visiting Lecturer at University College London Qatar, delivering their Services to Children and Schools module as part of the MA Library and Information Studies Programme, as well as a current committee member for IFLA's 'Library Services to Multicultural Populations' section.

Prior to moving to the Middle East, I have held a number of teaching and support positions within education and has been involved in information and library services development, most notably within higher education within the UK.

As an active researcher, my main interests are predominantly rooted in library strategy and policy, information/knowledge exchange and application (particularly within culturally diverse environments), as well as leadership strategies, organisational learning and culture.

Recently completed a research project investigating what factors (if any) influence knowledge sharing behaviour on collaborative, cross-cultural charity projects.

---

PhD project

Title: Understanding organisational learning and knowledge sharing in pursuit of organisational effectiveness: A multi-actor, international school perspective.

Supervisors

Research interests

Information and knowledge management / sharing
Organisational learning and culture

Events and conference presentations

Toner, J. (2020, March). Improving life chances of young people. Paper presented at OCLC Library Futures Conference, Vienna, Austria.

Toner, J., Scott, D., Miller, W., & Bennett, L. (2019, April). Innovation through 5 steps to well-being. Poster presented at University Association of Lifelong Learning Conference, Telford, United Kingdom.

Toner, J. (2019, March). Internationalisation in the School Library. What is it and how do we support it? Lessons learnt from HE. Paper presented at Library and Information Association Qatar Fourth Forum, Doha, Qatar.

Toner, J., Scott, D., Miller, W., & Bennett, L. (2018, March). Empowering employees to become lifelong learners in changing world. Paper presented at University Association of Lifelong Learning Conference, Cambridge, United Kingdom.