Call for participants: 4th ECREA Journalism Studies Section  PhD Colloquium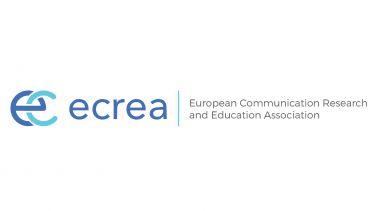 ---
Description
Call for Participants: 4th ECREA Journalism Studies Section  PhD Colloquium  
10 April 2024 
Submission deadline for abstracts: 10 December 2023
The ECREA Journalism Studies Section and the Young Scholars Network (YECREA) invite applications for the 4th Journalism Studies PhD Colloquium, which will take place on 10 April 2024 here in the department. 
The PhD Colloquium aims to connect up-and-coming journalism researchers and experienced colleagues in the field, and to provide mentorship to doctoral student members of the Journalism Studies Section. It is an opportunity for PhD researchers in Journalism Studies to present their projects, receive in-depth feedback on their work from established scholars, and network with senior scholars and peers in a friendly and supportive environment. You will be paired with an experienced scholar, who will read a substantive piece of your work (a chapter or paper of 5,000-8,000 words) and give you feedback on the day of the colloquium.  
We welcome all theoretical and empirical PhD projects focusing on journalism research. We also strongly support submissions from PhD students at the start or middle of their projects as they benefit from feedback the most (although doctoral students at any stage of their PhD journey are welcome to apply).  
Submission guidelines 
Interested PhD students should submit the following: 
An abstract of 500 words outlining the 1) topic, 2) rationale, 3) theoretical approach, and 4) empirical application (if applicable). 
A separate document with the name, affiliation, expected graduation date, and supervisor.  
A ranked list of five potential respondents (please try to choose scholars likely to attend a section conference in the European context). 
Please send your submissions via email to Bissie Anderson (b.anderson4@rgu.ac.uk) no later than 10 December 2023. Submissions will be reviewed in a double-blind review process. 
Notifications of acceptance will be issued by 10 January 2024. 
We expect participants whose abstracts are accepted to submit a full paper (5,000-8,000 words) by 10 March 2024. Full papers are mandatory for participation as they will be sent to selected respondents. More information on the submission requirements will be sent to accepted participants via email.  
*PLEASE NOTE*: The PhD colloquium will take place in-person only and we are unable to accommodate requests for virtual participation. 
Timeline
Wednesday 2 August 2023 - submissions open
Sunday 10 December 2023 at 23:00 - deadline for submissions
Acceptances announced by 10 January 2024 
Full papers submitted by 10 March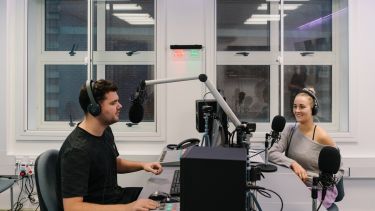 Our outstanding reputation for journalism
The Department of Journalism Studies ranks in the top five of all three of the UK's independent university league tables.
Events at the University
Browse upcoming public lectures, exhibitions, family events, concerts, shows and festivals across the University.