Interested in getting involved with our research? Take a look at the research interests of the cluster members below and find out how to get in contact.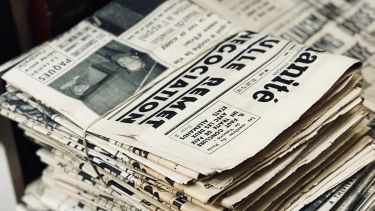 Off
All members of the disinformation research cluster welcome questions and/or expressions of interest for supervision of independent postgraduate research at PhD level. The areas of expertise of the members of the research cluster are listed below. However, if you have an innovative research idea related to the study of disinformation that is not listed below, do get in touch to discuss it.
Dr Dani Madrid-Morales
China-Africa media relations 
Disinformation in Sub-Saharan Africa 
Global public opinion 
Audiences and global media flows 
Computational approaches to the study news
Dr Ilya Yablokov 
Disinformation and conspiracy theories 
Censorship and self-censorship in the media 
Political communication in authoritarian regimes
Dr Irini Katsirea
International, European and comparative media law and policy 
Freedom of expression 
Information law
Dr Jared Ahmad
Media discourses and representations of the East, Islam, terrorism and political violence 
The politics/processes of terrorist/extremist (self)representation, knowledge and power
Violent Jihadi or far-right extremist propaganda 
Terrorism and visual political communication
Dr Pawel Surowiec-Capell
Political communication and democratisation 
Soft power, public diplomacy and digital diplomacy 
Strategic communication and political public relations 
Propaganda, disinformation and misinformation 
Political participation and digital politics 
Political journalism and journalistic routines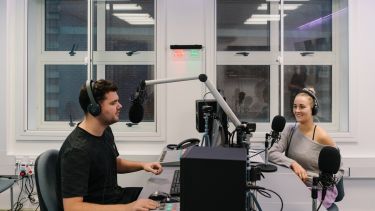 Our outstanding reputation for journalism
The Department of Journalism Studies ranks in the top five of all three of the UK's independent university league tables.
Find a PhD
Search for PhD opportunities at Sheffield and be part of our world-leading research.