We welcome enquiries about supervision for postgraduate research on journalism and history.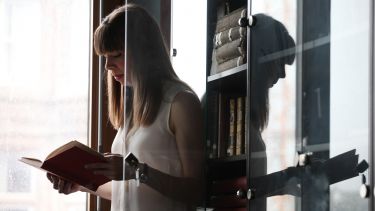 Off
Please direct any interest regarding potential postgraduate research to Prof Adrian Bingham.
---
Current PhD students
Aaron Ackerley: 'Economic Discourse during Depression: A Study of Newspapers in Inter-War Britain' (supervised by Prof Adrian Bingham)
Aaron's research examines how the British interwar daily press presented economic ideas, charting how economic narratives were constructed in the newsroom, presented in print, and consumed by readers. Drawing on in-depth archival research, the working practices and sources of knowledge of the journalists are used to explain why the economic analysis that appeared in print took the form it did.
Lucy Bell: 'From Cooperation to Confrontation: Trade Unionism, British Politics and the Media, 1945-1979' (supervised by Prof Adrian Bingham).
The relationship between trade unions and the government became a key issue in post-war British politics, and yet the primary public forum for debate of this issue, the media, remains inadequately understood. Themes of crisis and confrontation have dominated popular understanding of postwar trade unionism, driven by a preoccupation with the events of the 1970s, particularly the 'Winter of Discontent'. Lucy's research addresses major deficiencies in current scholarship by examining media coverage in many different forms, while exploring the production and public reception of these sources across several decades.
Imen Neffati: 'Beyond Charlie, anticlerical print culture and ideas of free speech' (supervised by Prof Mary Vincent).
Imen's research looks at the anticlerical print culture and ideas of free speech in France. Looking at the period from 1960 to January 2015, this project will explore how stock themes and images migrate across the anticlerical press, challenging contemporary boundaries of good taste and ideas of radical and moderate politics.
---
2013
Patrick Glen, 'Morality in the British Music Press, 1964-84' (supervised by Prof Adrian Bingham)
---
2011
Ross Paulger, 'Gendering the Sexual Revolution: The Role of the Anglo-American Quality Press, 1960-1980'.
Flagship institutes
The University's four flagship institutes bring together our key strengths to tackle global issues, turning interdisciplinary and translational research into real-world solutions.