Professor Emeritus Anna Jorgensen
BA MA PhD
Department of Landscape Architecture
Emeritus Professor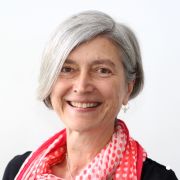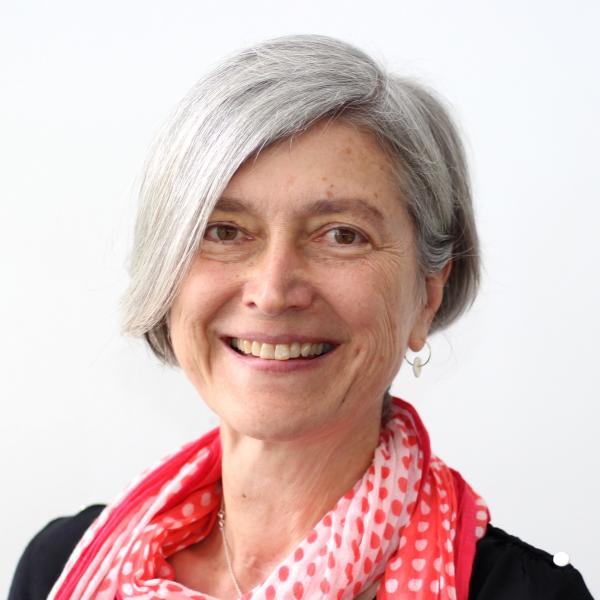 Profile

My research interests focus around the ways in which different people experience, interact with, understand and represent landscape, and especially wild or natural-looking vegetation; and the desire to see a more holistic and environmentally friendly approach to planning and designing urban greenspace and green structure.

My aim is often to challenge professional ideas about what might be publicly acceptable, and to test/explore established theoretical frameworks from different academic disciplines that are relevant to my field of enquiry (such as environmental psychology, social anthropology and cultural geography).

Like a large number of people involved in the discipline and practice of Landscape Architecture I converted to Landscape as a mature student, and have brought a range of different skills and understandings to my teaching and research practice.

I studied English Literature for my first degree at Cambridge University, reflecting my interest in creative, intuitive and fictionalised ways of understanding and representing the world. On completing my undergraduate degree I was attracted to the legal profession as a means of participating in political and social justice, taking a conversion course in Law and qualifying as a solicitor in 1984.

I practised for 13 years until 1987, gaining experience of criminal, family, industrial, employment and personal injury law in a South Yorkshire Legal Aid practice. I became a partner in the practice but by the late 1980´s I had become keen to develop my creative abilities and my interest in social equity in a different arena.

Throughout my life I have been privileged to enjoy a close relationship with a number of particular landscapes, most notably a suburban brownfield site, a royal park, my grandmother´s allotment in Copenhagen, a Danish rural/coastal landscape and the Pennine Peak District.

Eager to develop this relationship I took the MA/Dip in Landscape Design at Sheffield. During the MA I was successful in obtaining temporary employment in public arts administration, working for Public Arts in Wakefield, West Yorkshire.

On completion of the MA I was torn between a desire to practise Landscape Architecture and the possibility of continuing to study. The award of an Economic and Social Research Council studentship to undertake PhD research in the Department convinced me that this was the appropriate way forward.

After 2 years PhD study I successfully applied for the position of Lecturer in the Department, and have held this full-time, permanent post since 2001.

My career to date has therefore provided me with a combination of creative, analytical and research skills and interests, which continue to inform my approaches to teaching and research.

Please note, Professor Jorgensen is not currently taking on new PhD students.
Research interests

My research interests have shaped the following main outputs and research projects:

Woodland edge

MA research project looking at different spatial arrangements of various woodland edge treatments in an urban park setting, and their impact on local residents´ preference and perception of personal safety. This study employed a quantitative research design, using digitally manipulated photographs to elicit participants´ responses.

The dissertation received the Landscape Institute Award for best student dissertation in 2001 and the findings were published in Landscape and Urban Planning (Jorgensen et al, 2002).

Ecological woodland style

Doctoral research examining the use of the "ecological woodland style" as a setting for housing and new settlements, using Birchwood in Warrington New Town, UK, as a case study, employing a mix of quantitative and qualitative methods, and funded by the award of an Economic and Social Research Council studentship.

The thesis was submitted in 2003 and the main findings are summarised in a paper in Landscape and Urban Planning that helps develop an integrative conceptual framework for understanding the role of streetscapes and local landscapes in residential satisfaction and place identity (Jorgensen et al, in press).

Human/nature interactions

An ongoing interest in theories of human/nature interactions and understandings and the contrasting and sometimes conflicting roles of evolutionary and cultural explanations.

These ideas were first explored in a book chapter containing a review of the literature relating to the social and cultural context of ecological plantings (Jorgensen, 2004); and further developed in the previously mentioned paper summarising the outcomes of the doctoral research (Jorgensen et al, in press).

More recently I have been exploring the cultural meanings of spontaneously occurring woodland within urban brownfield sites, by means of a review of literary and historical sources dealing with woodland and wilderness. I am currently revising a paper for Landscape Research, summarising the findings from this review.

Urban green structures

I am interested in exploring the environmental, social and economic potential of urban green structure towards providing a multi-functional vehicle for more sustainable urban development.

For 5 years the Urban Planning Project (an elective component of the 2 year MA in Landscape Architecture) has focused on different aspects of this area of research.

Working in partnership with Heeley Development Trust, in Sheffield, the students have collected data and mapped it using a GIS, and have used this data as the basis for strategic planning in the Heeley area. For example, in 2004, the students focused on the hydrological impact of different residential morphologies, and the data they collected was presented in a paper to the Third National Conference of Sustainable Drainage at Coventry University in 2005 (Stovin et al, 2005).
Publications

Edited books

Journal articles

Chapters

Conference proceedings papers

Reports

Posters

Preprints
Teaching interests

My main area of teaching is Landscape Planning in both urban and rural contexts, at both undergraduate and postgraduate level.

My aim is to enable students to develop the generic transferable skills of research, analysis and strategic thinking and decision making, as well as specific planning methodologies such as Landscape Character Assessment and PPG17 Strategic Green Space Planning.

I believe that these generic skills are useful and relevant at different scales and in widely differing contexts.

In terms of my approaches to the activity of landscape planning I seek to integrate the policy, theoretical and spatial aspects of planning. I prefer to deliver most of my teaching through a combination of participatory, workshop-based sessions focusing on particular skills or subject areas, site visits and external speakers.

I see Landscape Planning as an equally "creative" process to Landscape Design, imaginatively integrating a complex array of different factors in strategic decision making.
Teaching activities

Module co-ordinator

LSC 6113 Landscape Planning
LSC 6115 Introduction to Landscape Research
LSC 105 Landscape Processes
LSC 5010 Urban Landscape Planning

Modules to which I contribute

LSC 103 Landscape Design Studio Project
TRP 132 Planning Project
LSC 6005 Special Project
Professional activities and memberships

Head of Department
Postgraduate admissions tutor
Member of Teaching and Learning
Research and Knowledge Transfer
Admissions and Recruitment and Departmental committees
MA in Landscape Studies year tutor and personal tutor
Research seminar convenor
Sub-Dean of the Faculty of Architectural Studies