Migration, Urbanization and Conflict in Africa - project workshop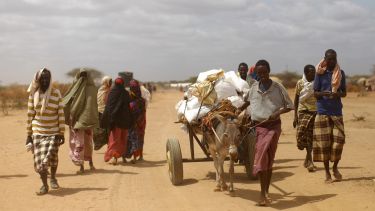 Geography and Planning Building, Winter Street, Teaching Room 2
No registration necessary - open event
---
Description
Migration, Urbanization and Conflict in Africa: project overview 
Organiser: Prof. Tom Goodfellow, Department of Urban Studies and Planning, University of Sheffield
10 am - 2 pm, 1 pm lunch.
The relationships between migration, urbanisation and conflict are likely to become more important as population growth, pressure on land use and displacements due to climate change increase. Yet the effect of migration on cities in Africa is - as with everywhere in the world -  often subject to assumptions and prejudices based on limited evidence.
Achieving a better understanding of these issues is crucial if Africa's urbanisation is to be sustainable. The Migration, Urbanisation and Conflict in Africa (MUCA) research project – funded by UKRI through the GCRF and African University Research Alliance – aims to address this gap. The research focuses on nine cities spread across three countries - Ethiopia, Nigeria and Uganda, categorized in relation to different drivers of migration. It involves a partnership between the University of Sheffield and the University of Addis Ababa (Ethiopia), University of Lagos (Nigeria), Makerere University (Uganda), and University of the Witwatersrand (South Africa), with secondary partnerships drawing in the Hawassa University (Ethiopia), University of Jos (Nigeria) and Gulu University (Uganda).
This half-day workshop will bring together researchers from urban studies, migration studies and conflict studies to discuss these challenges, with inputs including presentations by 5 early career scholars from the project who are staying in Sheffield throughout the month of May.
No registration necessary, but please email t.goodfellow@sheffield.ac.uk to express your interest in the participation.
Events at the University
Browse upcoming public lectures, exhibitions, family events, concerts, shows and festivals across the University.