MRG student members arrange cross-faculty postgraduate and early career researcher workshop on Migra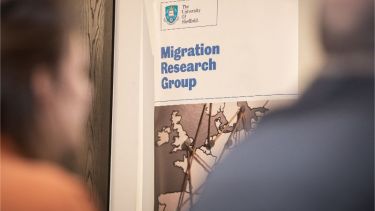 ---
Description
A group of PG and ECR members of MRG – Hannah Fletcher, Harry Mawdsley, Natalie Bennett and Alex Kirby-Reynolds – have arranged a cross-faculty postgraduate and early career researcher workshop to take place on Wednesday 20th November. The event – Migration and Mobility: Views from Past and Present – aims to bring together students from across the university with an interest in discussions surrounding migration and mobility to share their work and gain insights from other disciplines. It will provide an opportunity for participants to discuss these issues across disciplinary boundaries, thereby exploring if and how we can understand migration differently.
Presentations will be 10 minutes, followed by 5 minutes of Q&A and an interactive discussion by all participants of the key issues and questions raised by the papers in each session. The format will enable speakers to receive extensive feedback on their work.
The conference will be free to attend, and lunch and refreshments will be provided.
The organising committee invite all Masters, PhD and early career researchers with an interest in debates relating to migration and mobility to submit an abstract by 2nd October. Abstracts should be no longer than 250 words. Please submit your abstracts to: migrationresearch@sheffield.ac.uk