Mixing processes in pipes, sewers and the natural environment from theory to practice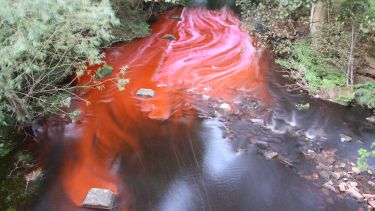 LT1, Pam Liversidge Building, The University of Sheffield, Mappin Street, Sheffield, S1 3JD
This workshop was free to attend
---
Description
The workshop has completed
This workshop summary page contains presentations recordings and slides.
Original workshop description
The management of water quality in rivers, urban drainage and water supply networks is essential for ecological and human well-being. Predicting the effects of management strategies requires knowledge of the hydrodynamic processes covering spatial scales of a few millimetres (turbulence) to several hundred kilometres (catchments), with a similarly large range of timescales from milliseconds to weeks.
Predicting underlying water quality processes and their human and ecological impact is complicated, as they are dependent on contaminant concentration. Current water quality modelling methods range from complex three-dimensional computational fluid dynamics (3D CFD) models, for short time and small spatial scales, to one-dimensional (1D) time dependent models, critical for economic, fast, easy-to-use applications within highly complex situations in river catchments, water supply and urban drainage systems.
Mixing effects in channels and pipes of uniform geometry can be represented with some confidence in highly turbulent, steady flows. However, in many water networks, the standard 1D model predictions fall short because of knowledge gaps due to low turbulence, 3D shapes and unsteady flows. This 2-day event will present recent findings from around the world, from laboratory and full-scale field measurements and numerical models, covering aspects from fundamental research to end-user applications.
This free-to-attend meeting provides a unique opportunity for research students, academics, researchers, environmental regulators, engineering consultants and water utilities to hear the latest international research on mixing processes, in an excellent networking opportunity.
This event was organised in conjunction with the IAHR as an IAHR-UK Chapter meeting.
Events at the University
Browse upcoming public lectures, exhibitions, family events, concerts, shows and festivals across the University.