We are incredibly proud to be one of the UK's leading centres for research and teaching in Politics and International Relations.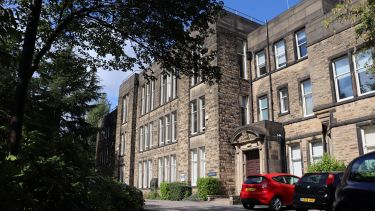 We are one of the top-ranked departments for the study of politics worldwide, and have an exceptional reputation for research. We are a research-intensive department, and research lies at the heart of everything we do. We are proud to offer an inclusive research culture, in which everyone is encouraged to work together, hold lively debates and benefit from others' best practice. Our community of researchers is diverse, and draws upon a wide range of methodologies and approaches to the discipline.
We see ourselves as promoting global citizenship and awareness, exploring politics in a variety of national contexts, from the local to the global. Our staff have international reputations for research excellence, publishing numerous books and articles every year. We attract excellent national and international researchers who all contribute to our thriving research environment, and have over fifty specialists in the key areas of politics and international relations.
British Politics
Comparative Politics
International relations
Security Studies
Development
Political Theory
Political Economy
Environment
Our teaching has been officially recognised, winning student-nominated awards as well as national accolades. The courses and modules we offer to students are closely aligned with staff members' research expertise, and our academics network extensively with other researchers, forming strong relationships. There is also a very lively culture of 'engaged scholarship' in the sense of creating new ways of engaging with organisations, communities and individuals within and beyond the university.
Rankings
An outstanding department in a World Top 100 University - QS World University Rankings 2023.
---
First department to pioneer the 'Parliamentary Studies' undergraduate module that's accredited and co-taught by the House of Commons.
A world top-100 university
We're a world top-100 university renowned for the excellence, impact and distinctiveness of our research-led learning and teaching.