Emeritus and Honorary Professors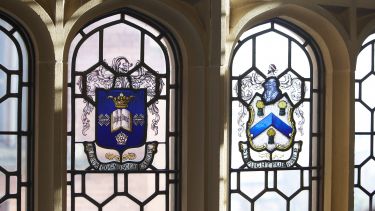 Off
On this page:
---
Emeritus Professors
Emeritus Professor Patrick Seyd
Patrick studied Politics at the University of Southampton (B.ScEcon and M.Phil) and then came to Sheffield as a PhD student in 1968; his doctoral thesis examined factionalism within the Labour Party. He joined the Department as a Lecturer in 1970 and, subsequently, was appointed Senior Lecturer, Reader, and Professor. Between 1995 and 1998 he was Chairman of the Department. He was a Visiting Professor at the University of Pittsburgh in 1988 and Visiting Fellow in the Research School of Social Sciences at the Australian National University in 1998 and again in 2003. Between 1998 and 2000 he was President of the British Politics Group of the American Political Science Association. He was a member of the ESRC Research Grants Board between 1995 and 1999 and was a member of the ESRC Election Studies Working Party 1997-1998. 
Emeritus Professor Simon Bulmer
Simon Bulmer joined the Department in September 2007. He took an undergraduate degree in European Studies at Loughborough University (1972-75), a Masters in European Politics at Hull (1975-6), and then took his PhD at the London School of Economics on European Policy-Making in the Federal Republic of Germany. He was lecturer in the Department of Economics, Heriot-Watt University (1979-83), in European Studies at UMIST (1983-9) and then joined the Department of Government at the University of Manchester, where he was promoted to a professorship in 1995 and was Head of Department 2001-4. He was awarded a Jean Monnet ad personam professorship in 1999. He was Head of the Department of Politics and International Relations at Sheffield 2011-14 and is an Associate Fellow at SPERI. He became Emeritus Professor in July 2020.
Emeritus Professor Tony Payne
Professor Tony Payne joined the Department of Politics in 1985 and was promoted to Professor in 1993. He was Chairman of the Department between 1992 and 1995 and again between 1998 and 2001. He was the Director of the Political Economy Research Centre (PERC) from 1996 to 1999 and Co-Director from 2002 to 2004. He was Pro-Vice-Chancellor for the Social Sciences from June 2008 until August 2012. He then became one of the founding Co-Directors of The Sheffield Political Economy Research Institute (SPERI) and retained that role until July 2017.  Thereafter he was a Professorial Fellow in SPERI until his retirement at the end of July 2020.
Emeritus Professor Andrew Taylor
After reading Politics and Modern History at the University of Manchester (1972-75) Professor Andrew Taylor undertook postgraduate research and was awarded a PhD from the Department of Politics, University of Sheffield in 1982. He was appointed as a lecturer in politics at the then Huddersfield Polytechnic, later the University of Huddersfield, where he was successively senior lecturer, principal lecturer and then professor. He joined the department at Sheffield in January 2000 as Reader and in September 2004 he was awarded a personal chair.
Emeritus Professor Andrew Vincent
andrew.vincent@sheffield.ac.uk
At present Honorary Professor Cardiff University (2011- ); Professorial Fellow of the Collingwood and British Idealism Centre, Cardiff University; Fellow of the Royal Historical Society; Fellow of the Learned Society of Wales; previously Senior Research Fellow on several occasions in Australian National University; Visiting Professor at Chinese University Hong Kong; co-Director of the Political Studies Association British Idealism Specialist Group.
Formerly Director of the Political Theory and Ideologies Research Centre, University of Sheffield.
Emeritus Professor Stephen George
Stephen George did his B.A. and M.Phil in the Department of Politics at the University of Leicester. His first academic job was as a Research Assistant in European Studies at the then Huddersfield Polytechnic (now the University of Huddersfield). He was appointed as a Lecturer at Sheffield in 1973, subsequently being promoted to Senior Lecturer then Reader. In 1994 he was awarded a Jean Monnet Chair by the European Union, which he held concurrently with his Readership at Sheffield. He was Chair of the University Association for Contemporary European Studies between 1997 and 2000. In 1999 was promoted to a Personal Chair in the Department. He became Emeritus Professor in 2003.
---
Dr Shazelina Z. Abidin
Malaysian Foreign Service officer, Director General of the Institute of Diplomacy and Foreign Relations
Dr Shazelina is a veteran of bilateral and multilateral affairs in international relations. She has worked at both the embassy in Washington D.C. as political officer, and the Permanent Mission in New York as Minister-Counsellor in charge of General Assembly affairs and specialising particularly on the Sixth Committee (Legal Affairs).
Shazelina is a regular columnist for the New Straits Times, and sits on the International Advisory Board of the Asia Pacific Centre for the Responsibility to Protect.
Her areas of interest include international relations, particularly the UN, security studies, US foreign policy, and multilateral negotiations.
Shazelina holds a B.A. (Hons) from Queen Mary & Westfield College, University of London; an MSc. from Edinburgh University; and a PhD from the University of Sheffield.
Dr Sarita Panday
Global Challenge Fellow
Dr Panday worked as a Global Challenge Fellow in the Department of Politics and International Relations at the University of Sheffield. Her research would focus on issues of equity and inclusion in maternal and child healthcare among women from marginalised populations in rural Nepal. Using participatory research approaches such as participatory videos and participatory policy workshops, her research aims to bridge the gaps between policy and practice designed to improve healthcare for the marginalised.
A global reputation
Sheffield is a research university with a global reputation for excellence. We're a member of the Russell Group: one of the 24 leading UK universities for research and teaching.