Michael Livesey
Department of Politics and International Relations
Research assistant and PhD research student
Graduate Teaching Assistant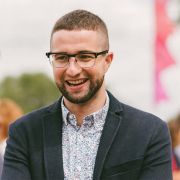 m.livesey@sheffield.ac.uk
Elmfield Building
Full contact details
Michael Livesey
Department of Politics and International Relations
Elmfield Building
Northumberland Road
Sheffield
S10 2TU

Profile

Michael is an ESRC-funded doctoral student in the Department of Politics and International Relations. His research focuses on the 'criminalisation' policy adopted by the British Government in Northern Ireland during the 1970s. His project explores how historical discourses enable or constrain the creation of new concepts for understanding political phenomena – like the concept of 'terrorism', which was applied to the violence of the Troubles and which grew out of long-term discourses on Northern Ireland.
Qualifications

BA (Hons) History – University of Oxford, 2014.

MSc International Relations – London School of Economics and Political Science, 2016.

MA Social Research – University of Sheffield, 2020.
Research interests

Thesis title: From dissident to deviant… How does political violence become 'terrorism'? A genealogy of criminalisation in Northern Ireland, 1969-1981.

Supervisors: Dr Lisa Stampnitzky, Dr Caoimhe Nic Dháibhéid.

Funding: ESRC Doctoral Studentship.

---

Research interests:

Northern Ireland
Terrorism
British politics
Power/knowledge
Genealogy
Teaching activities

Michael works as a graduate teaching assistant in the Department, teaching the undergraduate module in British politics.