Your career - undergraduates
A politics degree from Sheffield can set you apart from everyone else. You'll have many opportunities across all levels of your course to add valuable work experience and transferable skills to your CV.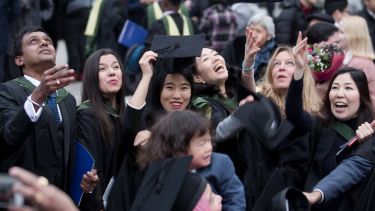 Off
Increase your employability
The Department of Politics and International Relations offers students several ways to get involved in extra curricular activities, projects and work opportunities so that you can set yourself apart from other graduates in the future job market. 
---
Mentoring Scheme
In your final year, you'll have the opportunity to be matched with a mentor. Our mentors come from a variety of career paths, and are often alumni from the department.
Get the chance to be mentored by someone working in:
foreign policy and diplomacy
the civil service
think tanks
political consultancy
communications
and more
The scheme is driven primarily by you and allows you to take responsibility for your own development. Mentors could offer you: 
An insight into their job
A chance to discuss potential career options with an experienced professional 
Advice on how to apply your skills from university in a wide range of jobs and sectors
Assistance in developing your networking skills and how to approach planning your next steps after graduating 
---
Degree with Placement Year
At Sheffield you will have the opportunity to undertake a year in industry in between your second and third year of your degree. 
A placement year provides an excellent opportunity to apply the knowledge, understanding and skills that you have developed during the earlier stages of your degree.
Continuous learning played a big part in my placement. I not only read a lot about the NHS, their programmes and roadmaps, the government's funding policies and public health goals, but I also took the opportunity to attend webinars on multiple topics, such as public health challenges, the role of tech in healthcare provision, project and change management, diversity and inclusion in the workplace, and personal growth.

Joanna Turnbull, BA International Relations and Politics

Business Technology Placement, B.Braun
---
Skills and careers
A degree in politics provides you with key transferable skills that are sought after by employers. You will develop these skills through your timetabled lectures and seminars, and from workshops that the department arrange throughout the year.
As a politics student at Sheffield, you will: 
Gain key analytical and methodological skills.
Become an independent learner.
Develop a broad knowledge of all key fields in politics.
Examine different approaches and perspectives.
Develop and carry out your own independent research.
Our degree programmes are designed so that students can tailor their course to their own interests and career aspirations.
They also provide students with the foundation to go on to work in a wide range of professional, political and administrative organisations across the world.
Our graduates have secured employment with:
UK Government
NHS
Voluntary Action Rotherham
London Property Alliance
and work in roles such as:
Housing Solutions Officer
Civil Servant
Communications Officer
Digital Campaigns Account Executive
(Source: Graduate Outcomes Survey 2020/21 /undergraduate)
See what some of our students have gone on to do since their Undergraduate degree:
---
Careers support
Careers Service
The University of Sheffield is home to a top quality, innovative Careers Service. The service can help you with your career journey, from deciding what you want to do - to getting your ideal job at the end of your studies. They offer a range of appointment types, workshops, presentations, large scale fairs in collaboration with a range of employers.
Internships and Volunteering
Internships can be a great way to work alongside your degree. These opportunities can be paid or unpaid and do offer valuable experience that looks great on your CV.
Volunteering is also a great way to meet new people, help the community and support causes that you are passionate about, whilst gaining key transferable skills that will be sought after by potential employers.
The University of Sheffield has one of the biggest volunteering programmes in the UK, and our careers service helps put you in touch with organisations who look for volunteers and interns. 
Careers support in Department
As well as the University wide careers service we have a dedicated team in Department to help you with your career progression and employability.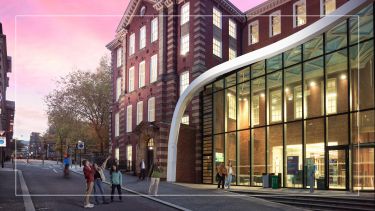 Visit us
Discover what sets Sheffield apart at our undergraduate open days on the Saturday 21 October or Saturday 18 November.