Q-Step Sheffield is part of a £19.5 million national programme of Q-Step Centres designed to promote a step-change in quantitative social science training.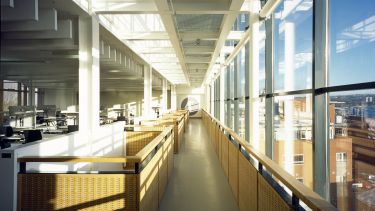 We offer a specialist undergraduate programme that includes innovative quantitative methods modules, work placements and pathways to postgraduate study, in order to fill the void in the job market for quantitative social science graduates. 
Q-Step was developed as a strategic response to this shortage of quantitatively-skilled social science graduates. It is funded by the Nuffield Foundation, the Economic and Social Research Council (ESRC) and the Higher Education Funding Council for England (HEFCE), since 1 April 2018 this is now the Office for Students and UK Research and Innovation.
Created in response to the nationally recognised deficit of social science graduates with exceptional quantitative skills, Q-Step has produced graduates able to interpret and make sense of increasingly large and convoluted data. Giving social science graduates the means to excel in the field of quantitative analysis, and prepare them for the future of social science research. This support doesn't just end with the BA in Quantitative Social Science; there are also provisions provided for internships, placements and postgraduate bursaries available for our graduates.
Part of the SMI and led by departments from the Faculty of Social Sciences, Q-Step at Sheffield will draws upon a wealth of expertise and research. Through this approach Q-step builds upon the established excellence of the University of Sheffield's quantitative training, as well its close working partnership with the White Rose DTP. Doing so ensures a successful longevity to quantitative methods training here at Sheffield.
A world top-100 university
We're a world top-100 university renowned for the excellence, impact and distinctiveness of our research-led learning and teaching.