The University of Sheffield Faculty of Social Sciences has funding for a range of PhD scholarships, that can be studied in the SMI.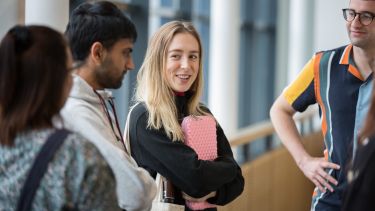 Off
These include:
SMI studentship

The Sheffield Methods Institute (SMI) at the University of Sheffield invites applications to two fully-funded 3-year PhD scholarships. The projects will focus on the application and/or development of robust research methods (qualitative, quantitative, or mixed methods) to an interdisciplinary social science project. A member of academic staff within the SMI will be the primary supervisor for the project, although it may be appropriate for second/third supervisors to be from other disciplinary departments in the university.

The PhD project should be broadly related to one or more of the SMI's research themes:

Inequality
Social Justice and Inclusion
Mobility and Migration
Participation
Methods and Methodology

More information about these themes, and how the research of SMI academics is aligned with them, can be found here.

Applications will be assessed based on the candidate's qualifications, the strength and innovation of their research proposal, the fit of the project proposal within the SMI and the comments from referees. Applicants should emphasise the research methods contribution and the interdisciplinary nature of their proposed project.

About the SMI
The SMI is a department within the University of Sheffield's Faculty of Social Sciences, with a range of academic staff engaged in interdisciplinary social research using robust quantitative and qualitative methods. It also has strong links with the other social science departments in the Faculty. We deliver interdisciplinary undergraduate and postgraduate social science degree programmes and PhD-level training in social research methods. The academic staff in the SMI have a range of social science backgrounds (including Sociology, Geography, Politics, Economics, etc) but all work in research areas that do not fit neatly into those disciplinary silos.

Award details
The studentships available are +3 (PhD only) programmes, next awards available commencing September 2024. 

The awards include

Full tuition fees at the Home rate  (minimum £4,500 per year)
An annual maintenance grant for 3 years, at the standard RCUK rate (minimum £15,609 per year for your living costs, paid in regular instalments)
A Research and Training Support Grant of £750 per year

Eligibility
Students should have a good first degree (at least a 2:1) and a good social science Masters-level degree (a grade of at least 65 in the UK system, or equivalent) that comprehensively covers research design and methods (such as the MA in Social Research at the SMI). Conditional offers can be made for students currently on such a Masters-level course.

Funding is available to students at the Home fee rate only.

How to apply
In the first instance, students are encouraged to make contact with a prospective primary supervisor in the SMI that they would like to work with, with a 1-2 page outline of the PhD project that they would like to undertake. If the supervisor agrees, you will develop that idea into a full PhD proposal. You can find more details about potential SMI supervisors and their research interests here. If you are unsure about who to approach in the first instance, please email smi@sheffield.ac.uk. 

Candidates should then apply through the university's central PGR admissions system, and select SMIR03 as the programme for which you are applying. Please state your desire to apply for scholarship funding in the first line of the PhD proposal.

You should submit both your PhD proposal, and a personal statement. More information on writing a PhD proposal can be found here. It should be approximately 2 pages long (excluding references) and address the following points:

The research aim and planned structure of the PhD project, including what the original contribution will be;
The methods and/or data you intend to use for your PhD;
The interdisciplinary nature of your project, and how it fits in the SMI research themes;
The potential wider impacts of your research beyond academia
Any ethical issues and how you will address them.

The personal statement should be up to 1 page. It  should address:

Your research interest(s) and background;
Why you want to do a PhD in the SMI;
Your academic performance and experience, with particular focus on research- and methods-based modules.

For more general information about the scholarships and the SMI, please email smi@sheffield.ac.uk.

APPLICATIONS WILL RE-OPEN LATE 2023.  

White Rose Social Sciences Doctoral Training Partnership Studentships 2022/23

More information about the WRDTP Studentships will be added to these web pages soon. You may be eligible for nomination by your supervisors to the WRDTP studentships. 

Data Analytics and Society CDT studentships

You can apply for specific projects as part of a CDT that cuts across four institutions.

Other University scholarships 

There are other University PhD scholarships available.
If you have any questions, please do email us at smi@sheffield.ac.uk.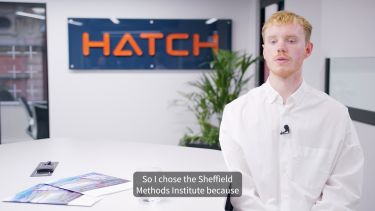 Mae & Charlie are here to tell you more about Applied Social Sciences
Applied Social Sciences student Mae and alumnus Charlie will tell you what they enjoy most about the course, what skills they have learned and how it has helped develop their career.
Find a PhD
Search for PhD opportunities at Sheffield and be part of our world-leading research.