Dr Katherine Davies
PhD
Department of Sociological Studies
Senior Lecturer in Sociology
(She/her)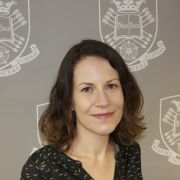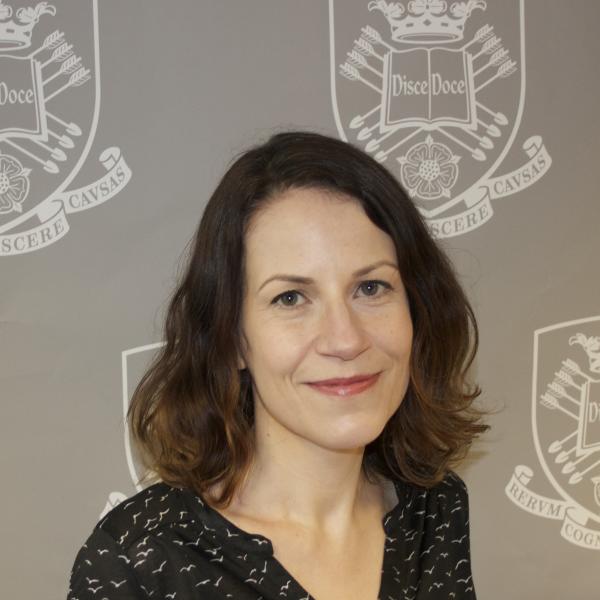 Profile

Katherine joined The University of Sheffield as Lecturer in Sociology in 2012. Before moving to Sheffield, Katherine held a number of research posts at The University of Manchester where she worked on two 'nodes' of the ESRC's National Centre for Research Methods.

Katherine completed her PhD at Manchester in 2011 under the supervision of Professor Jennifer Mason and Dr Wendy Bottero. Katherine is an Honorary Fellow of The Morgan Centre for the Study of Everyday Life.
Research interests

Katherine's research focuses upon the complexities of personal relationships and she has a long standing interest in qualitatively driven methodological approaches which can capture the lived experience of everyday lives and relationships.

Katherine's previous research has included a study investigating the social significance of family resemblances and a project researching how associations with friends, neighbours, colleagues and the like matter throughout the life course in both positive and negative ways (both projects were completed with colleagues at The University of Manchester).

Her most recently completed project was an ESRC study entitled 'Under the Same Roof: The everyday relational practices of contemporary communal living in the UK' which investigated the relational complexities of shared living arrangements including co housing, housing co-ops, private lodgings and shared houses.

Katherine is currently conducting research which explores the ways in which Brexit politics are lived and experienced in everyday family relationships. She is in the process of completing a research project funded by The British Academy entitled 'Talking Politics: Brexit and Everyday (Inter)generational Family Relationships' which explores the ways people talk about politics, particularly Brexit, in families.

Katherine has secured funding to continue this work in a project titled 'Brexit, Relationships and Everyday Family Life' funded under the ESRC's Governance After Brexit programme. This work will employ creative, ethnographically-inspired methods to capture the ways Brexit politics are experienced within everyday relational life.

Research areas:

Family relationships and politics;
Friendship, personal relationships and social change;
Sibling relationships;
Everyday life;
Qualitative methodologies.
Publications

Books

Journal articles

Chapters

Book reviews

Exhibitions

Website content

Other
Research group

Current PhD students:

Laura Towers
Jiaxun Li (supervised with Helen Kennedy)
Nobuko Terai (supervised with Afua Twum-Danso Imho)

Past PhD students:

Dr Melanie Lovatt (supervised with Lorna Warren)
Dr Jennifer Kettle (supervised with Vicki Robinson)
Dr Sarah Longstaff (supervised with Philip Benson)

Katherine is interested in supervising PhD students in any of her research areas
Grants

2019-21, ESRC, £248,175. Title: 'Brexit, Relationships and Everyday Family Life' PI: Katherine Davies
2017-19, British Academy, BA/Leverhulme Small Research Grant, £7,568. Title: 'Talking Politics: Brexit and everyday (inter)generational family relationships' PI: Katherine Davies.
2013-15, ESRC, £536,355. Title: Co-Investigator, 'Under the Same Roof: The everyday relational practices of contemporary communal living in the UK'. PI Professor Sue Heath (University of Manchester)
Teaching activities

Katherine currently teaches and supervises students at both undergraduate and postgraduate levels. All of Katherine's teaching is closely linked to her research activities and she encourages students on her courses to develop critical reflection through carrying out small pieces of research themselves, keeping research diaries and through group discussions and presentations.

Katherine's teaching includes:

Intimacy and Personal Relationships (Undergraduate)
Innovations in Qualitative Research (Postgraduate)
Sociologies of the Everyday (Postgraduate)

Katherine also supervises students taking extended essays and dissertations in Sociology and Social Policy.