Dr Lucy Mayblin
PhD
Department of Sociological Studies
Senior Lecturer in Sociology
(She/her)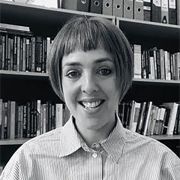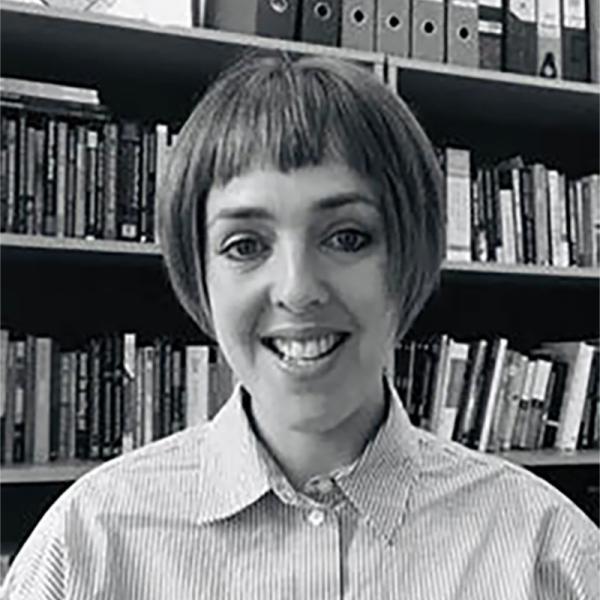 Profile

Dr. Lucy Mayblin is a Political Sociologist whose research focuses on asylum, human rights, policy-making, and the legacies of colonialism. She is the author of Asylum After Empire: Postcolonial Legacies in the Politics of Asylum Seeking (2017) which won the British Sociological Association's Philip Abrams Memorial Prize in 2018, Impoverishment and Asylum: Social Policy as Slow Violence (2019), and Migration Studies and Colonialism (with Joe Turner, 2020).

Her work has also been published in a wide range of journals including Sociology, Migration Studies, the Journal of Ethnic and Migration Studies, Economy and Society, and Citizenship Studies. In 2017 Lucy's article with Aneta Piekut and Gill Valentine '"Other" Posts from "Other" Places: Poland Through a Postcolonial Lens?' won the SAGE Prize for Innovation and Excellence in the Journal Sociology; and in 2020 she was the recipient of the Philip Leverhulme Prize in recognition of the "significant international impact" of her research and her "exceptionally promising future trajectory".

Lucy currently leads the MA Sociology programme and teaches the postgraduate level modules 'Current Sociology' and 'Contemporary Challenges: Refugees and Asylum'. She is the director Postgraduate Taught Admissions within the Department of Sociological Studies and sits on the Equality and Diversity Committee.

She is on the advisory board of the Connected Sociologies Curriculum Project.
Research interests

Lucy's research centres on the politics of asylum, particularly in Britain. This has included explorations of the connections between Britain's colonial past and asylum policy today, most notably in 'Asylum After Empire: Postcolonial Legacies in the Politics of Asylum Seeking' (Rowman and Littlefield International, 2017).

From 2015 to 2019, Lucy led a project funded through an Economic and Social Research Council's (ESRC) Future Research Leaders scheme which investigated the politics of asylum, welfare and work in Britain. The project explored how policy is made in relation to asylum seekers' access to welfare and work, the implications of restricting asylum seeker's economic rights (keeping them in poverty) for the third sector, and then the impact upon asylum seekers in their everyday lives. This resulted in a range of publications, including the monograph Impoverishment and Asylum: Social Policy as Slow Violence. This project was also awarded an additional £10,000 of funding through the ESRC's Impact Acceleration scheme for work with third sector organisations on the issue of the third sector's sole in asylum support.

Lucy is currently working with Thom Davies (Nottingham), Arshad Isakjee (Liverpool) and Joe Turner (York) on a collaborative programme of research and writing, which seeks to situate irregular Channel crossings and policy responses to them within the context of international economic, political and historical logics and confluences, particularly of racial capitalism and postcolonial bordering. She is also working on a SAGE Handbook on Global Social Theory with Gurminder K Bhambra, Kathryn Median and Mara Viveros Vigolla, and a co-edited collection for Bristol University Press on Postcolonial Perspectives to Forced Migration (with Martin Lemberg-Pedersen, Sharla Fett, Nina Sahraoui and Eva Magdalena Stambøl).

In 2020 Lucy won on of the Philip Leverhulme Prizes for Sociology and from September 2021 will be working on an archival project on the 1967 Protocol on the Status of Refugees, and a contemporary exploration of the international spread of 'crimes of solidarity' (where citizens are punished for helping irregular migrants).

Lucy has worked with, and presented to, a range of organisations in her research including the Home Office, the Department for Work and Pensions, the British Refugee Council, Refugee Action, The Red Cross, ASSIST (Sheffield), Asylum Welcome (Oxford), and City of Sanctuary.
Publications

Books

Journal articles

Chapters

Book reviews
Research group

Lucy welcomes PhD applications from students interested in asylum and refugee policy, colonialism and human rights.

Current Research Students:

Zihuan Zhang, Theorising racism in China 
Dua'a Almegbil, Social Determinants of Oral Health in the Zataari Refugee Camp 
Khulud Sahhari, The UK Public Libraries' Strategies of Serving A Multicultural Society: The Arab Community as a Case Study
Edanur Yazici, Civil Society Responses to Asylum Seeker Support in the UK
Grants

Philip Leverhulme Prize

Duration: 2021-2024
Awarding Body: The Leverhulme Trust
Amount: £100,000

Asylum, Welfare and Work in the Age of Austerity (PI)

Duration: 2015-2018
Awarding Body: ESRC
Amount: £240,000

Civil Society filling the Gaps: Supporting Asylum Seekers at the Local Level (PI)

Duration: 2017
Awarding Body: ESRC Impact Acceleration Account
Amount: £10,340
Teaching activities

MA Sociology: Programme Leader
MA Sociology: Current Sociology
MA Sociology: Contemporary Challenges: Refugees and Asylum