Dr Matthias Benzer
BSc, PhD
Department of Sociological Studies
Lecturer in Sociology
MA Sociology Programme Leader
(He/him)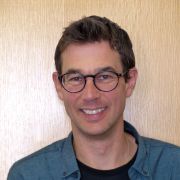 Profile

Matthias joined the Department of Sociological Studies in 2012. He previously held the Peacock Fellowship at the Centre for Analysis of Risk and Regulation, London School of Economics (2010-2012), and a Lectureship in Sociology at the University of Manchester (2008-2010).

Matthias obtained a PhD in Sociology from the London School of Economics in 2008 with a thesis in Sociological Theory. When studying for his doctorate, he worked as a Course Director for LSE's Widening Participation Programme and as a Teaching Assistant in Sociological Theory.
Research interests

Matthias's research has focused on contemporary Sociological Theory and Social Science Methodology. His work explores the potential contributions of Critical and Poststructuralist Social Theory to the sociological study of contemporary capitalist society: of its dominant social relations and of their implications for human life and thought.

Moreover, Matthias has examined the methodological challenges of 20th and 21st century Social Theory to Sociology's epistemological, empirical and methodical, interpretive and analytical, socio-critical and normative, and textual dimensions.

Matthias's current research project centres on a sociological inquiry into the operations of quality of life ideas in the health sector, notably in healthcare regulation. His analyses focus on: definitions of quality of life; measurement and valuation instruments; operationalisations of quality of life conceptions in regulatory work, especially in cost-effectiveness analysis; and connections between quality of life ideas and approaches to human suffering and death.

Operations of quality of life ideas are investigated in view of their underlying knowledge base, their implicit normative commitments and value judgements, their governing bioethical principles, and their political orientations.

The project addresses discussions on capitalism's dominant modes of valuing human life and of conceptualising happiness and the good life as well as damaged and bad life, responses to human suffering, and approaches to finitude, dying, and death.

The project seeks to intervene in the sociological debate on prevalent biopolitical configurations with a view to the conceptions of, and interventions in, individual and population life they entail.

Matthias is currently writing a book with Kate Reed on contemporary socio-theoretical problematisations of human life.

Matthias is co-convenor (with Julia Moses) of the "Risk, Policy and the Law" research strand of Sheffield's Centre for Medical Humanities.

From 2011 to 2012, Matthias was the editor of Risk&Regulation, the biannual magazine of the Centre for Analysis of Risk and Regulation at the London School of Economics.

Matthias occasionally works as a translator of social science writings. Among the texts he has translated into English are essays by Ulrich Beck and Boris Groys.

Research areas:

Sociological Theory
Sociological Methodology
Cultural Theory
Quality of Life Debates
Biopolitics
Sociology of Health and Illness
Sociology of Suffering, Dying, and Death
Regulation Studies
Publications

Books

Journal articles

Chapters

Book reviews

Working papers

Dictionary/encyclopaedia entries

Other
Grants

2013-14, Funded by New Directions Award, Faculty of Social Sciences, University of Sheffield

QALY Power: The Biopolitics of Quality-Adjusted Life Years

---

2010-11 Funded by Centre for Analysis of Risk and Regulation (LSE); Peacock Foundation

Quality of life and risk conceptions in UK healthcare regulation: their implications for understanding contemporary valuations of human life, conceptions of good and bad life, approaches to suffering, and responses to mortality.
Teaching activities

Matthias currently teaches courses for first, second, and third year undergraduates. His teaching focuses on decisive interventions in sociological and cultural theory and on recent developments in the sociological study of biopolitics.

The courses place emphasis on examining the key ideas, concepts, and substantive arguments as well as the modes of analysis and methodological considerations that have shaped those areas of sociology. Students are encouraged to problematise the relationship between theoretical and empirical social research as well as to assess the relevance of sociologico-theoretical ideas for their own observations of, and experiences in, everyday social life.

Lectures are constructed around exposition, clarification, contextualisation, critical analysis, and illustrations of theoretical ideas. Seminars centre on exercises closely tailored to the course substance which engage students in guided explorations and discussions of sociologico-theoretical texts.

Matthias is particularly keen to assist students in gaining skills for researching, interpreting, and critically evaluating primary theoretical texts as well as in developing their ability to structure their arguments, presentations, and written work on sociological theory.

Matthias's teaching is led by his research on critical and poststructuralist social theory as well as by his investigations of contemporary sociological debates on biopolitics.

SCS 1011 Classical Social Theory (lecture series) and SCS 1012 Exploring Classical Social Thought (seminar series). These Level 1 undergraduate modules introduce students to the foundations of Sociological Theory. They focus on the ideas of Emile Durkheim, Karl Marx, Max Weber, and Georg Simmel.
SCS 2008 Power over Life and Death. This Level 2 undergraduate module centres on sociological analyses of the ways in which contemporary societies have sought to shape human life. Substantive topics include: approaches to steering individual and population life, the social management of risk, social responses to human suffering, and collective modes of dealing with mortality
PhD supervision

Matthias is interested in supporting doctoral research in social and sociological theory, especially (though not exclusively) in critical, poststructuralist, and postmodern theory. He is also interested in supervising theoretically informed empirical sociological research on health and illness, healthcare, suffering, and death.

Matthias has supported doctoral students working on topics such as the social dimensions of MP3s, media constructions of social class, racism in language education, hospices, deinstitutionalisation, and the fitness industry.