Dr Rebecca Murray
(she/her)
Department of Sociological Studies
Lecturer in Sociological Studies
Recruitment and Admissions Lead: MA Social Work programme
University of Sanctuary Advisory Group.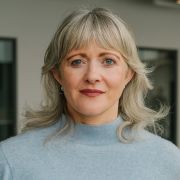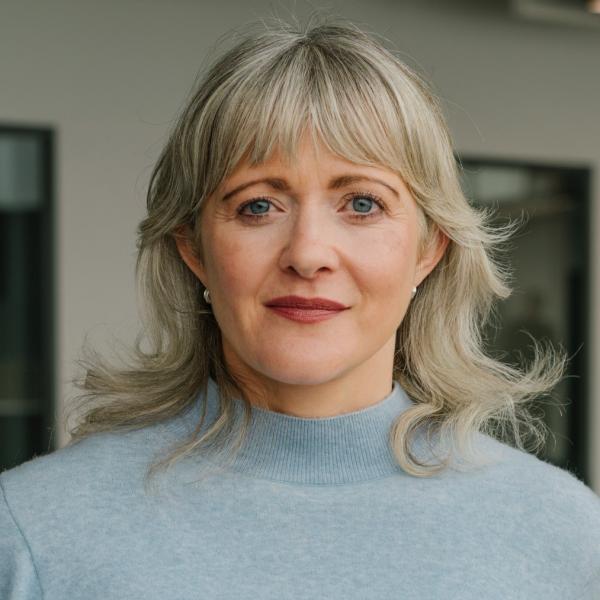 Profile

Rebecca is a Lecturer in Sociological Studies teaching across Sociology and Social Work. She is a member of the Sanctuary advisory group and the Migration Research Group at the University of Sheffield. Rebecca's extensive practice and research in relation to bordering and post compulsory education developed from young migrant-led grassroots campaigning and advocacy initiatives. Rebecca sits on the national University of Sanctuary steering committee, following the merger of the Article 26 project, which she founded, working in partnership with UK universities to create scholarships for students marginalised as the result of their immigration status.  In 2002, she qualified as a Welfare Rights Officer with expertise in the rights and entitlements of people aged 19 and under. Rebecca spent over 10 years working in the third sector with Save the Children, where she specialised in research, advocacy and working in participation with young people experiencing forced displacement and / or severe and persistent poverty. 

Borders and bordering practices in post-compulsory education were the focus of Rebecca's doctoral thesis: 'Navigating the Higher Education Border: Routes to Belonging for Forced Migrant Students in the UK & Sweden', a comparative study exploring the role of universities in mitigating and exacerbating the marginalisation experienced by displaced students in the UK and Sweden. Subsequent research 'Forced Migrants in Higher Education: 'Sanctuary Scholarships' in a Hostile Environment', has been published in the Journal of Ethnicity & Migration Studies and Migration & Society. Rebecca's current project '(Re)imagining the Higher Education Border' (funded by a British Academy small grant), seeks to quantify the higher education border and facilitate a (re)imagining of its scale and impact in participation with young people with experience of displacement.

Rebecca continues her work in the field of forced migration and higher education through her position as trustee for the Schwab & Westheimer Trusts and as a member of the University of Sanctuary's national steering group. In 2016, Rebecca was awarded an honorary fellowship by the University of Winchester, and in 2019 an honorary doctorate from Keele University.
Research interests

May 2019

'Understanding the role of faith based organisations in anti-trafficking'
A member of the ESRC team conducting this research project in collaboration with the University of Leeds. In recent years, faith-based organisations (FBOs) have become increasingly prominent in both campaigns around anti-trafficking, and the provision of services to trafficked persons. FBOs provide services as part of the government-funded National Referral Mechanism, as well as 'filling the gaps' by supporting people outside of government contracts. This project explores how faith shapes approaches to anti-trafficking. What, if anything, is distinctive about the support offered by FBOs and how this support experienced by trafficked persons. The end of project symposium is due to take place 24th January 2020 entitled: 'Rights, dignity and religion: responding to 'modern slavery'.

September 2018

'Qualifying Opportunities & Quantifying Demand': Forced Migrant Access to Higher Education
I am the PI on this research funded by the MB Reckitt Charitable Trust and De Montfort University. It constitutes comprehensive mapping of the provision and impact of opportunities within higher education targeting forced migrants. The activities of 72 HEIs were analysed following structured research interviews with 45, archival and internet based investigation for the remaining 29 HEIs. The policy briefing 'Mapping opportunities available for forced migrant students at UK universities: Sanctuary Scholarships' has been disseminated throughout UK universities and the relevant bodies governing higher education. One academic article 'UK University Initiatives Supporting Forced Migrants: acts of resistance or the reproduction of structural inequalities?' has been submitted to Migration & Society Journal.

April 2018 

'Forced Migrants in Higher Education: 'Sanctuary Scholarships' in a Hostile Environment'
This research is delivered in partnership with the University of Liverpool's Law School and interrogates the interaction between public (asylum) support and private (Sanctuary Scholarships) in the context of higher education, explored through the intersection of theories concerned with solidarity and bordering practices. A series of policy briefings are in production and an article has been submitted to the Journal of Ethnicity & Migration Studies.

November 2018 – March 2019

'Exploring the role of higher education institutions in the creation and delivery of alternative pathways to facilitate the resettlement of refugees'
This scoping research was commissioned by the Amnesty International Secretariat to scope existing practice, alongside an exploration of the potential to develop the role played by universities in refugee resettlement, through the creation of alternative legal pathways.

June 2017 – July 2018

'Displaced Students & Academics in European Higher Education Institutions'
This research explored the challenges in the visibility and delivery of initiatives targeting displaced academics and students in European HEIs. This project was undertaken with an interdisciplinary team led by the University of Manchester, funded by the Marie Curie Alumni Association. The survey findings were published in ANGLE and included in 'The Future of European Research Funding' published by the European Commission. In July 2018, key findings were presented during a panel discussion 'How to Integrate Refugee Students and Academics into University' at the ESOF conference, with representatives from the European Commission, KIRON, EURAXESS and the University of Grenoble.
Publications

There has been a problem showing this information. Please try again later.
Grants

British Academy Summer Showcase exhibition (amount to be confirmed) (February 2023)  

Department of Sociological Studies Strategic Research Fund: £4,258 (March 2022) and £1,500 (January 2023)

British Academy Leverhulme small grant: '(Re)imagining the Higher Education Border': £9,800 (January 2022)  

ERASMUS+ 'International Credit Mobility Fund'. 6,500 euros (October 2022)

Article 26 project £235,000 (2008 - 2018)
Teaching activities

Module convenor SCS6065 Social Work for Professional Development and SCS6140 MASW Dissertation Module. 

Previously convened - SCS6092 Contemporary Challenges: Refugees and Asylum Seekers and SCS2005 Understanding 'Race' and Migration.

Guest lecturer: SCS6063 Safeguarding in Social Work Practice; SCS6061 Context, Values & Skills; SCS3300 The Value of Sociology; SCS360 Application of Evidence Informed Practice; SCS1003 Understanding Inequality.
Professional activities and memberships

Open University (consultant) developing the institution's sanctuary initiatives. 

Schwab & Westheimer charitable trusts (trustee), providing scholarships education grants for forced migrants in the UK.

Universities of Sanctuary (board member), a stream within the City of Sanctuary, which incorporated the Article 26 project.