Study in the Department of Sociological Studies and you will join a social science department with a proud and distinguished history.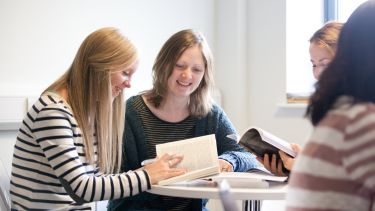 We offer students a distinctly interdisciplinary experience, bringing together sociologists, social policy analysts, social workers and experts in digital society under one roof. The Department has an established international reputation for world-leading interdisciplinary research in relation to: Science, Technology and Society, Inter-Generational Dynamics and Global and International Dimensions of Social Change.
Our research has a direct impact on people, organisations and policy making. As a postgraduate student, you will be a key part of the academic culture of the Department. Our Departmental community incorporates people from both local and global contexts, leading to a uniquely cosmopolitan postgraduate experience.
We offer postgraduate taught courses that focus on either training for work or continuing on to academic research. All of our taught courses are informed by our vibrant research culture so what you learn is based on the very latest developments in the field. In addition, our academic and research staff often engage in external consultancies, bringing the latest knowledge in practice into their teaching.
Our courses
Continuing Professional Development
We are pleased to be able to add a modular route to our postgraduate continuing professional development (CPD) activity in Advanced Professional Practice, as an alternative option to our MA in Advanced Professional Practice.
Find a postgraduate course
A masters from Sheffield means in-depth knowledge, advanced skills and the confidence to achieve your ambitions.