Co-Producing Climate Urbanism: Learning From Experience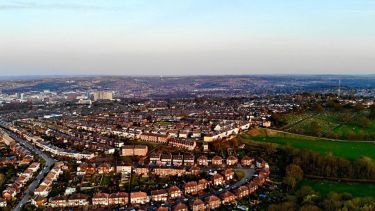 Event details
Thursday 5 September 2019
Interdisciplinary Centre of the Social Sciences, Conference Room
---
Description
Climate change is increasingly being recognised as an emergency. Sheffield and Manchester have both declared a climate emergency. Beyond statements recognising the climate crisis, how can cities co-produce meaningful action to address climate change?
Urban areas are also increasingly prominent players in the sphere of climate change. Cities are on the frontline of climate change — they are where the effects of climate change are acutely felt, the place where the majority of humanity lives and where the largest amount of carbon emissions are generated.
Co-production is a practice that has gained attention as a potential answer to intractable, complex social challenges. The wide array of individuals in a city — whether they be politicians, residents, academics, campaigners, practitioners, policy officers or students — all possess knowledge, skills, and expertise that co-productive processes attempt to incorporate.
During this event, we will explore several different examples where co-production has been used to facilitate urban climate actions in a variety of settings. We will examine diverse experiences ranging from climate campaigning to low carbon sector development to trade union environmental education to local climate policy development. The discussion will also explore how and why co-production might be a helpful concept in the current era of local authorities increasingly declaring climate emergencies.
For more information, please contact coproducingclimateurbanism@sheffield.ac.uk.
Practicalities
Agenda: Drinks and light snacks will be served from 5pm in the ICOSS Foyer. The discussion will begin at 5.30pm in the ICOSS conference room on the first floor of the building. The discussion will end at 7pm and will be followed by informal mingling back in the Foyer with drinks and snacks.
Access: The discussion will take place in the ICOSS conference room on the first floor of the building. Please take the stairs or lift to the first floor and follow signs for the conference room. The building's lift is frequently out of service so if you have accessibility challenges, please let us know in advance so we can alert you if the lift is not working on the day of the event.
Diet: Vegetarian and vegan snacks and a variety of beverages will be provided. Please notify us in advance of any additional dietary requirements you may have.
Travel Support: There is a limited travel bursary available to support those traveling to Sheffield from the region. Please notify us in advance if you would like to request travel support.
Events at the University
Browse upcoming public lectures, exhibitions, family events, concerts, shows and festivals across the University.