Dialogues series - Automating Philosophy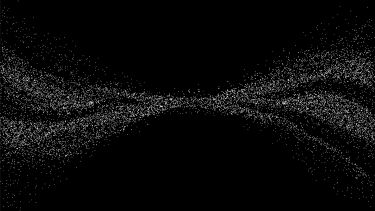 Event details
Thursday 14 September 2023
---
Description
Luciana Parisi is Professor of Literature at Duke University. She will present "Recursive Philosophy and Negative Machines" (Critical Inquiry 48:2), part of her forthcoming book, Automating Philosophy
In support of the Urban Institute's intellectual programme on Urban Inhabitation and the Urban Technical, Professor AbdouMaliq Simone is curating three online dialogues over the forthcoming months to discuss recent published work from three of the UI's programme collaborators: Neferti Tadiar, Luciana Parisi and Jennifer Gabrys. Each author has made ground-breaking contributions to expand our understanding of urban processes in ways that cut across geographies, sectors, and ontologies. This work has substantially contributed to the Urban institute's research agenda. The Dialogues are primarily a conversation with the speakers, however there will be an opportunity for questions and comments from participants.
We are pleased to announce that the postponed second dialogue has been rescheduled for Wednesday 14th September 1700-1830 GMT - online.
Luciana Parisi, in conversation with Orit Halpern and Romi Ron Morrison will discuss "Recursive Philosophy and Negative Machines". 
The intent is not to seek the accommodations of an expanding concept of the human within a machinic world but to think with the logic of the ascendant cybernetic metaphysics. For Parisi, a necessary move is to negotiate the reality of the algorithm's syntactic operations, their performativity, a move that for her implies a certain form of belief. In tracking this form of belief across disciplines, her work broaches questions of scalability, race and colonialism, the nonneutrality of technoscience, and the potential of computational aesthetics. 
The model of philosophical decision—of what is valuable, sufficient, real, relies on a servomechanic understanding of the medium of thought, based on the colonial abstraction of value in the prosthetic extension of the slave-machine. So her work rather explores the nonphilosophical envisioning of automation in terms of a counterfactual theorisation of the negative negation of the medium and argues for a nonoptical darkness entering the space of thinking.
Events at the University
Browse upcoming public lectures, exhibitions, family events, concerts, shows and festivals across the University.