Global Corridors Seminar Series: The Contested Politics of Ports in Greece - Event Information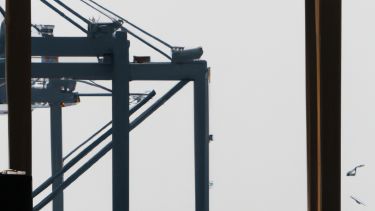 Online: Sign up details here
Speakers: Elia Apostolopoulou (Autonomous University of Barcelona), Lazaros Karaliotas
(University of Glasgow), Andreas Makris (University of St Andrews).
Chaired by: Yannis Kallianos (University of Sheffield) and Hara Kouki (University of Crete).
About this event:
During the last decade or so, global corridors have been at the forefront of a major reshaping of the urban fabric on a global scale. At the core of this infrastructure-led initiative, which entails differentiated and even competing processes, is the attempt to revitalise neoliberal capitalism after the deep socio-political and economic crisis that started in 2008. Such a process consists of the making of new or the revival of old trade routes, the further intensification of time-space compression through the thickening of global economic interconnections, the regularisation and standardisation of the uninterrupted circulation of flows, as well as major urban development processes.
Within this context, Greece, and Greek ports in particular, have been playing an important infrastructural role. Such representations have also been further amplified by different Greek governments, which in times of crisis have been attempting to solidify the country's ports as important nodes through which critical global flows (energy, economic, technological, etc) can circulate. Two of the most distinctive cases are the two largest ports in the country, in Piraeus and Thessaloniki, which have been the sites of major privatisation processes. Moreover, today, more speculations have been emerging concerning the reactivation and reorganization of peripheral ports all around the country, which further highlights the role of ports in the making of infrastructure corridors.
Taking all these into consideration, this seminar engages with these processes through the analytical lens of corridor urbanisation to inquire into the ways in which the neoliberal remaking of ports in Greece has been formative of various forms of socio-technical contestation, inequality, (im)mobility, and uncertainty. Specifically, the aim of this seminar is to provide a platform through which to discuss how ports have been employed as corridor enabling devices, as well as the variegated ways in which this process redefines urban life in the everyday. While we attend to ports as critical infrastructural arrangements in creating and activating corridors, we also approach broader corridor arrangements of anticipation and speculation as (equally) formative of port technologies, urban development processes, politics and spatio-temporal dynamics.
About the GlobalCORRIDOR project:
This seminar is part of the GlobalCORRIDOR seminar series. The ERC funded GlobalCORRIDOR project investigates, through a comparative lens, infrastructures, urbanisation processes, technologies and inequality in East Africa, Pakistan, and the Mediterranean.