The Silence of the Lawns - Guest lecture by Tim Morton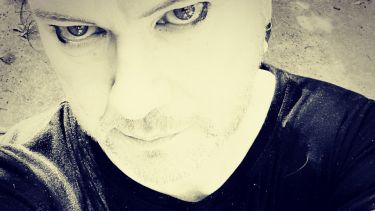 The city of Houston is one of the four largest megacities in the USA, astonishingly diverse (humans and nonhumans included) and astonishingly unknown. Houston a hyperobject whose haphazard, ramshackle brokenness rivals Beirut in some senses and London in others. It is a place whose structurally right-wing libertarian politics coexists with the worst features of the five hundred years of slavery and its legacy, the historical moment that is the principal driver of the Anthropocene. This is despite the fact that the humans in Houston vote consistently in the upper ninetieth percentile for Democrats whenever there is an election. In this lecture Tim will be showcasing what he has been doing for ten years to understand, cope with and modify Houston. He will be focusing in particular on his work with urban farming collectives, and his ongoing dialogue with the property owners in his neighborhood to abolish that persistent, ecocidal and structurally racist entity, the American lawn.
Timothy Morton is Rita Shea Guffey Chair in English at Rice University and Director of the Cool America Foundation. They have collaborated with Laurie Anderson, Björk, Jennifer Walshe, Hrafnhildur Arnadottir, Sabrina Scott, Adam McKay, Jeff Bridges, Olafur Eliasson, Pharrell Williams and Justin Guariglia. Morton co-wrote and appears in Living in the Future's Past, a 2018 film about global warming with Jeff Bridges. They are the author of the libretto for the opera Time Time Time by Jennifer Walshe. Morton's work has been translated into 16 languages. In 2014 they gave the Wellek Lectures in Theory.
Morton has written All Art Is Ecological (Penguin, 2021), Spacecraft (Bloomsbury, 2021), Hyposubjects: On Becoming Human (Open Humanities, 2021), Being Ecological (Penguin, 2018), Humankind: Solidarity with Nonhuman People (Verso, 2017), Dark Ecology: For a Logic of Future Coexistence (Columbia, 2016), Nothing: Three Inquiries in Buddhism (Chicago, 2015), Hyperobjects: Philosophy and Ecology after the End of the World (Minnesota, 2013), Realist Magic: Objects, Ontology, Causality (Open Humanities, 2013), The Ecological Thought (Harvard, 2010), Ecology without Nature (Harvard, 2007), 8 other books and 270 essays on philosophy, ecology, literature, music, art, architecture, design and food.
Whilst the lecture is being delivered online, there is the opportunity to watch it with other participants in a lecture theatre on Sheffield University campus (limited numbers) or join remotely. See links below. 
Events at the University
Browse upcoming public lectures, exhibitions, family events, concerts, shows and festivals across the University.