Welcome to UI, Associate Madeleine Pill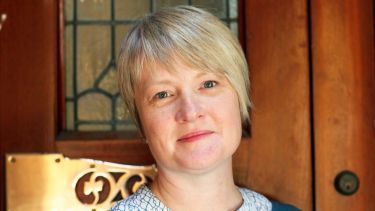 Madeleine researches and teaches in the areas of urban studies and planning, focused on the theory and practice of governance and collaboration at the local level. Her approach draws from experiences working with communities and in different levels of government – local and central (in the UK) and at state level (in Australia).
She is primarily concerned with the question of how to explain and engender change in state-society relationships. How can government better engage with citizens, and citizens with each other and with government, to effect positive change? Governments and citizens have different capabilities and capacities in different localities to engage. Responses involve issues of power and politics, particularly in terms of the ways and extent to which government interacts with citizens, individually and collectively. Governments may seek to collaborate with citizens through partnership and co-
production of public services and also to cultivate self-reliance.
Conceptual questions arise about the role of government and citizens, and the scope for and practical ways to enable collaboration which effects equitable change. These point to the usefulness of a more plural conception of the 'local state' beyond government, and how these local states are adapting to globalising transformations in variegated ways, including strategies of collaboration, collective action and contestation.
Madeleine's recent book, Governing Cities: Politics and Policy (2021), was described as 'a refreshingly critical introduction to the governance of cities, urbanism, and the possibilities of equitable and just urban change' (David Imbroscio, University of Louisville).
With the UI Madeleine is particularly interested in exploring shifts in local governance in the UK in a context of policy churn and devolution rhetoric. Collaborative work will focus on issues of local autonomy, ways of working with communities, the implications of and for state rescaling, and the opportunities for local advocacy in what remains an incredibly centralised government system.
Flagship institutes
The University's four flagship institutes bring together our key strengths to tackle global issues, turning interdisciplinary and translational research into real-world solutions.