Undergraduate scholarships
Consider every possibility. If you are a home student starting your studies in 2023 you might be eligible for an Experience Sheffield Scholarship.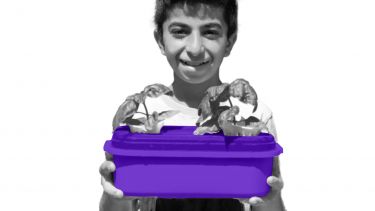 How can we feed the world with foam?
A project born out of innovative Sheffield science is giving families displaced by war the opportunity to grow fresh food in the desert using the most unlikely of materials – discarded mattresses.
The Desert Garden project
Explore the Player
The University of Sheffield Player is the place to discover and explore videos, podcasts and digital exhibitions about our research. Anytime, anywhere.
Feed your curiosity