Sheffield Aerospace Engineering student is finalist at NASA competition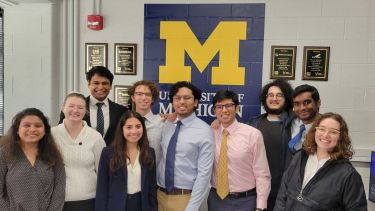 University of Sheffield student Raquel Tejera Hernandez is part of a student team selected as a finalist in the NASA 2022 Revolutionary Aerospace Systems Concepts - Academic Linkage (RASC-AL) Competition taking place in Florida in June 2022. 
Raquel is studying part of her MEng Aerospace Engineering with a Year in North America degree at the University of Michigan and the team created a concept named Lunar Vacuum-Enabled Sample Solution (LuVESS) which is a universal sample containment system, enabling astronauts to collect, store and return lunar samples to earth at temperatures between +4 C to as low as -230C. 
Raquel is the Control Engineering Lead for the project and her main responsibility was to design a closed-loop control system that precisely monitored the samples temperature, allowing for the desired settings to be chosen and notifying the user of the status of the system.
She was in charge of choosing all the components for the control system, tailoring them to survive the extreme conditions of space travel and to measure the temperature at specific ranges, for which praise was received from the RASC-AL judges. 
Raquel designed the Control Panel from the start to the final technical drawings and ensured it met the NASA-STD-3000 requirements. Coordinating with other members of the team, she has surveyed the literature, looked at existing designs and ways to improve them, carried out risk assessments, trade studies and all the stages leading to the final concept design. 
Raquel's work was also informed by numerous academics and experienced engineers, including a former NASA astronaut, Joan Higginbotham who provided feedback on the design of the control panel, to ensure it was adequate to be used by astronauts during extravehicular activities.
The student team considered how to transport from the Moon to Earth, different samples in the containment system including lunar geology, space biology from the point of collection, across a variety of vehicles and return to Earth. 
Raquel said about her time spent in North America: 
"It has been an amazing opportunity to study part of my Aerospace degree at the University of Michigan and be able to participate in this student project. I would love to work in control systems for space applications and experiences like this are extremely valuable in securing a job in this area."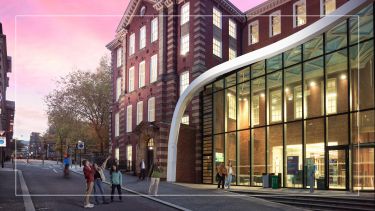 Visit us
Discover what sets Sheffield apart at our undergraduate open days on the Saturday 21 October or Saturday 18 November.