Academic programmes and student engagement
APSE provides a home for professional services teams supporting learning and teaching, academic skills development and employability.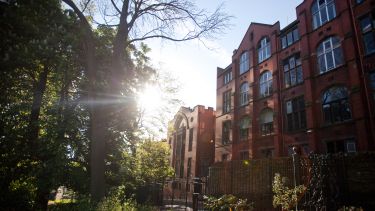 Information for staff
Information for University staff, including a full list of APSE policies, is available on the Staff hub (University login required).
Access the Staff hub
Academic Programmes Office (APO)
The Academic Programmes Office supports departments in their quality management, data evaluation, student engagement and programme approval.
We want our students to leave university with the skills, confidence and experience to pursue the future they want.
Department for Lifelong Learning (DLL)
We offer degrees with a foundation year for mature students who are returning to education.
301: Academic Skills Centre
The 301 Academic Skills Centre provides workshops, 1:1 appointments and online resources for study skills, maths and statistics, student research and peer learning activities.
Elevate provides support and development opportunities for all staff who teach and support learning.
English Language Teaching Centre
The ELTC offer courses for students preparing to study or already studying at the University. We also offer teacher training courses, professional development services and English language testing.