The Sheffield School of Architecture Summer Exhibition showcases the outstanding work undertaken by our students over the year.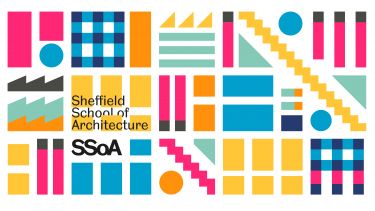 Our exhibition showcases the excellent achievements, talent and work produced by students of our Undergraduate, MArch, Masters and Postgraduate Research courses. This is the first time in our history that we have held an online exhibition, due to the uniquely challenging times as a result of the COVID-19 pandemic. Despite the various challenges that both staff and students experienced over the last year, the work produced is impressive and deeply rooted in the School's ethos of social conscience and sustainability.
Alongside the showcase of design projects, we asked our students and staff to share their highlights of the past year, which includes images and videos of student-led events and initiatives, field trips, adapting to online learning and student socials.
View the 2020 Online Exhibition and Catalogue
---
2020 Prize Winners
First-Year Prize in Architecture

Samuel Jarman

Mohammed ElAshry Memorial Prize

Hannah Graham

The Evans Vettori First Year Prize

Natalia Hryszko

The West Yorkshire Society of Architects First Year Prize

Maria Moonemale

Marcus Humphrey-Gaskin Memorial Prize

Olivia Clermont

The Evans Vettori Second Year Prize

Darina Nossova

The West Yorkshire Society of Architects Second Year Prize

Anu Shemar

Robert Cawkwell Prize in Architecture

Joseph Bass

Mansell Jenkinson Prize in Architecture

Roxana Ungurenus

Dr Brian Wragg Prize in Architectural Draughtmanship

Charles Leather

HLM Design & Management Prize

Emma Carpenter

The West Yorkshire Society of Architects Third Year Prize

Victoria Glistrides

The Sheffield Society of Architects Prize

Martha Minton

MSMR Travel Award

Lily Kuik

The Evans Vettori Third Year Prize

Joseph Deakin

The BDP Live Project Prize

Bridge Community Hub

The Trotec Laser Prize

Sebastian Chambers

James Chapman

Eleanor Derbyshire

Rebecca Earnshaw

Lauren Jones

William Beesley

Ashley Dunford

Jonathan Fougler

Bethany Lodge

Joseph Marshall

Janani Rajeswaran

School of Architecture Centenary Prize

Alice Grant

Rosa Turner Wood

Robert Henry Memorial Prize

Connor Tulip

Dovydas Simkus

The Evans Vettori Fifth Year Prize

Rose Helps

The West Yorkshire Society of Architects Fifth Year Prize

Bor-ren Hui

Thomas Cran

The Evans Vettori Sixth Year Prize

Andreea Ditu

The West Yorkshire Society of Architects Fifth Year Prize

Clare Timpani

HLM Design & Management Prize

Alice Howland

Bryan Jefferson Prize for Excellence in Architecture

China Chapman

Thomas Parker

Stephen Welsh Prizes in Architecture

Ashley Dunford

Joseph Marshall

J K Page Prize in Environmental Science

Michael Jenkins

Elin Keyser

Kenneth H Murta Prize in Architecture

Olivia Hellman

Stephen Welsh Prize in Architecture

Alex Dormon

Samuel Milward

RIBA Bronze Award Nomination

Joshua Burge

Jasmin Yeo

RIBA Silver Award Nomination

Alex Dormon & Samuel Milward

Olivia Hellman

RIBA Dissertation Prize Nomination

Lydia Whitehouse

John M M Jenkinson Prize for PGT Thesis

Daria Naumochkina

Lara-Anna Scharf

Shahab Gorjimahlabani

Xinyue Wang

Pamela Mann Prize

Ezgi Erturk

Xiaohui Chen
Click here to watch the recording of the SSoA Undergraduate and MArch Online Exhibition 2020 Launch event. 
Click here to watch the recording of the SSoA Postgradate Online Exhibition 2020 Launch event.