Our MArch programmes are based around a series of thematic studios which develop out of the studio leaders' own research interests.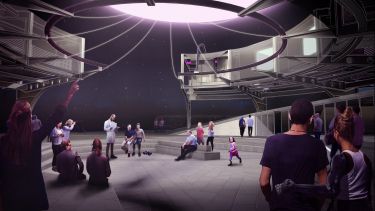 Our studios aim to consider design within the context of rigorous and innovative research. This implies that the product of the studio courses will extend beyond the comprehensive design of a building and into other areas such as consultation, historical analysis, technical innovation or cultural investigation.
MArch Studios 2019-2020
Arrival City
Tutor: John Sampson
"Migration is an expression of the human aspiration for dignity, safety and a better future. It is part of the social fabric, part of our very make-up as a human family."
Ban Ki-moon, Secretary-General (2007-2016), United Nations, at the 2013 High-level Dialogue on International Migration and Development.
A great and final shift of global population is upon us. We will end the century as a wholly urban species. Seen by many in the West as a threat, this rural to urban migration will have profound implications on the lives and well-being of the migrants and the global geopolitical landscape. Perhaps most importantly it could also provide an opportunity to mitigate or even reverse the impact of global climate change as cities, through their economies of scale, have the potential to reduce per capita costs and demands for resources. 
During the second half of the twentieth century, Lisbon experienced a housing shortage that led to the formation of informal neighbourhoods around the periphery of the city. Independence for African Portuguese-speaking countries in 1975 resulted in further migratory flows and an increased number of people living in these precarious settlements. 
Close to São João beach and with a privileged view over to Lisbon, Segundo Torrão, is a clandestine neighbourhood, home to more than three thousand people. Formed illegally around 40 years ago, Second Torrão shares many of the characteristics of a favela, with no infrastructure, lack of light, sewage, street cleaning or formal status 
Taking Segundo Torrão and the adjoining settlements Cova do Vapor and Trafaria as our territory of focus the studio will continue to explore the effect mass migration and urbanisation is having on our cities, focusing on the right to the city, addressing growing urban inequality and the emergence and role of the informal city. 
As a studio we will be collaborating with Lisbon based partners Lucia Caister from Architecture Sans Frontiers, Ensaios e Dialogos Collective and Collectivo Warehouse. Further support will be provided by Beatrice De Carli from SSoA 
We will visit Lisbon in early December to orientate ourselves in the city and meet with local partners. 
---
Build & Design
Tutor: Lettice Drake
This studio will be continuing the Live Project based at Pitsmoor Adventure Playground with the aim to move beyond drawings and onto site. The work done during the Live Project will shape our starting point. The Live Project is currently working with Pitsmoor to explore potentials for a refurbished/new building, loose-parts play and a new lease they have on a neighbouring chapel building. There will be a lot to build on. 
Adventure playgrounds offer a unique setting for construction – places originally founded and built collectively by children/young people, the rules of what buildings and structures should look like, how things are designed and built (and planning permission) seem to bend. Can we learn, as intensively trained architects, as adults, from adventure playgrounds and the approach children may have to shaping spaces and building structures? 
As a studio, there will be a focus on construction – how we can design with the construction process in mind, how things will be built and by who. What usually characterises the relationships between the architect and the construction site, the architect and the construction worker? Should those relationships shift? Where can design be left open to allow for responsive creativity on site and the expertise of the builder, what are the potential benefits of this and could there be legal/procurement structures to support this? We will explore materials with low embodied energy and what they offer practically and qualitatively when working with them on site and to finished buildings. We will assess with Pitsmoor appropriate construction processes, and explore the potential for children and local adults to become involved in live construction. The playground plays a significant role in Pitsmoor. We will work with staff, young people, parents and local people to move proposals forward. This studio will face the challenges and compromises of live projects – part of our work will be facing the realities of funding, building control, planning, permitted development, project-management, sustainability, detailing, group-design, health & safety, clients and users, ongoing maintenance and continuously assessing the feasibility of what we can achieve within an academic year. Alongside challenges we will work to find ways to keep play, collective creative processes and celebration present through our work with Pitsmoor. 
---
Collaborative Production
Tutor: Dan Jary
The prevailing economic model of speculation and market-driven change is unable to solve the urgent global challenges of climate change and extreme inequality. Universities are well placed to address these challenges through the creation and dissemination of new knowledge, and through technical and social innovation. However, there is growing distrust of the marketisation of education and the corporatisation of research activity. The University campus is too often seen as an exclusive territory, deliberately cut off from its local community. 
The studio will explore the creation of a new Higher Education campus, one which creates a collaborative space within the city enabling interaction between research and teaching, and between academia and wider society. The aspiration is to engage researchers, students and the public in collective enquiry, interacting with the physical and social fabric of the city. In this way the campus becomes a place to develop and test ideas, and to prototype innovations which address both local and global concerns. 
Our attention will focus on an area to the north-east of Sheffield city centre. The consequences of the industrial exploitation of resources, followed by disuse and abandonment, is nowhere more apparent than in the east of Sheffield. The opportunity exists for the creation of an environmentally and socially sustainable urban neighbourhood, with learning and innovation promoting new kinds of employment and novel forms of production and exchange. 
New spatial typologies will be explored which enable better connections between the University and its local community, encouraging the exchange of ideas and opening up academic opportunity for all. Students will work collectively to develop a shared strategy, which allows individual projects to interface spatially and functionally. These projects will encompass not just places for research and learning, but will incorporate other civic, social and cultural activities. 
The studio will be supported by the Higher Education Design Quality Forum, who will be providing specialist input. 
---
Intergenerational Architecture
Tutor: Satwinder Samra
We will investigate how we can design and evolve an appropriate architectural response for our current and future intergenerational demographic. This will include exploring environments for play, education, living and healthcare. 
As healthcare and well -being has improved so as the ability to live longer. We shall explore the inevitable environments that exist for the young and the old and explore if these can be improved. We shall look at the provision at human, domestic and urban scales varying from the texture of electric blankets, the acoustics of leaning environments, the DIY adaptation of space, to the reliability and impact of bus timetables. 
As we move towards depleting energy supplies and decreasing capital we will endeavor to be resourceful in both our processes and outputs. We will aim to ensure that we develop a mutual and collective approach in all our work. This will encourage you to be mindful and reflective towards achieving a healthy and productive work/life balance. 
We will build upon ideas developed in the Pleasure and Austerity studio 2011 and 2012,
Ageing and Architecture studio 2013 and Intergenerational Architecture studio with Leo Care 2014, Ronan Watts 2015, 2016-2019. This year the studio projects will be based in and around Southwark, London. 
We will use work as catalysts for inventive and theoretical investigations that are political, social, material and spatial in output. 

We will realize that architectural speculation and production can co-exist. 

We aim to develop multiple working methods that can expand the true spatial potential of your endeavors. 

We will realize that good ideas can only exist if they are shared and communicated. 

We will view the technical through material and poetic engagement. 

We will aim to enjoy the process of producing architecture of merit.
---
Invisible Cities: Care
Tutor: Cith Skelcher
'When we make 'who is caring for who?' central, we reveal hierarchies, dependencies, exclusions'. Trogal, 2017. 
This is perhaps the most pertinent question to ask if we wish to unpick the power dynamic that shapes our cities. 
Our cities are supported by a hidden network of care. Midwives, street cleaners and youth workers – these are the people that hold the social fabric of our cities together, alongside the shadow labour provided within the home. The physical fabric of the city can reinforce inequalities of care through the imposed separation of formal and informal, work and home, public and private. 
Studio Invisible Cities will be working within the Birmingham city quarters of Digbeth, Highgate and the Jewellery quarter. The ultimate 'planned' city, Birmingham bought into the modernist vision like no other UK city, its huge post war slum clearance giving rise to a brave new world of high rise living organised around a concentric road system that came to be dubbed the 'Concrete Collar.' 
The latest 'Big City Plan' has broken the stranglehold of the inner ring road, allowing 
the city's core to expand and promoting the development of the newly branded city quarters. However, even a cursory critique reveals an enduring preoccupation with The Big, The New, The Dazzling. 
While object buildings litter the central skyline, the neighbourhoods beyond lie isolated, communities fragmented by large swathes of ground parceled off for large scale redevelopment targeted at the 'young professional'. Working at a finer grain from the ground up, Studio Invisible Cities will question ideas of a 'normal' user, challenging assumptions and unspoken hierarchies, considering the sensory and emotional experience of all bodies in space. 
Studio Invisible Cities will work with a Feminist Ethics of Care. Taking inspiration from UK based practice MUF, we will attempt to map 'invisible privileges, transgressions, desires and associations'. Using a range of tactics we will explore the complexities of the 'real' city, overlaying the personal onto the political as a method of brief development; working in the space between strategic and intimate, public and private. 
---
Landscape + Urbanism: Evolving Cultures
Tutor: Howard Evans
The last 300 years have witnessed an incredible rate of change in the way in which we live with mass migration from rural communities to urban centres changing the face of the country. By 2030 the World Health Organisation predicts that 6.4 billion people will live in cities, with 41 mega cities of 10 million people. The studio seeks to explore how the towns and rural communities that are left behind can forge new identities from their rich but transient histories. 
Burton-on-Trent is a small town in the East Midlands. Its origins are founded on the geology of the Trent valley that led to the founding of a monastery that capitalised on the purity of water filtered through beds of natural gypsum. This water provided unique properties for the mass production of beer that saw 'Burton Beer' exported across the world. 
We will explore the landscape as an 'agent of change, constructed from cumulative change rather than a rigid reality' 1. This will lead to investigations as to how we might develop synergies between landscapes and how we live and work within the modern rural ecology. The studio will consider the changes within the demographics of the rural townscape and the impact that this has on the social needs of its inhabitants. 
Located in and around Burton, the studio will chart the transformation of the landscape and its impact on the communities along the River Trent. As a studio we will explore through a research led agenda, the changes wrought on an urban landscape by economic, social and ecological agendas. Where possible we will adopt strategies of mitigation over adaption, looking particularly at the impact of employment, commerce, and education on the sustainable growth of a rural community. The studio methodology incorporates a number of creative methods and tactical processes; narrative development, mapping as a transformative tool, interdisciplinary working, working with new futures thinking and landscape practices to explore how transformation can happen through the processes of collaboration and participation. 
The resultant projects will create briefs that will be wide ranging but may have a focus on the development of operative communities and how they in turn develop support networks for health and wellbeing, learning, working and living. 
1 James Corner, "Ecology and Landscape as Agents of Creativity," Ecological Design and Planning. Eds George Thompson and Frederick Steiner, New York: John Wiley & Sons.1997. p 81 
---
(re)-Activist Architecture
Instanbul: Dream Land; A place where anything is possible. 
Tutor: Simon Baker
The eternal city; capital of roman, byzantine and ottoman empires located at the intersection of flows of people and ideas. Istanbul is one of the fastest-growing metropolitan areas in the world and the world's only megacity located on two continents with 15 million inhabitants. The metropolis, subject to rapid population growth is spreading in all directions. 
The studio will locate itself in the central neighbourhood of Tarlabaşı, a primarily low-income, historic and diverse area, known for its Kurdish , Syrian Refugee , Romani , and transgender communities. 
We will explore the threat to these marginalised communities, from the government's regeneration renewal law, for the Protection of Deteriorated Historic and Cultural Heritage; resulting in displaced and removed communities. 
Strategies of signification & eradication ....amplification and subtraction. The studio will critique the museumification / musealisation of Istanbul at the expense of the complex, mixed up, messy disorder. 
Derived through observation and artistic participation students will develop a narrative describing a speculative proposition which is critical of the current status quo and offers an alternative amplification of evident cultural and social activity. A celebration of being together as strangers' – throwntogetherness (Massey 2005). 
Themes; Difference, diversity, encounter, social relations, eroticism, coexistence, chance, uncanny 
---
Sacred Landscapes
Tutor: Jacquie Milham
This studio will be set on the west coast of Scotland in the area around Kilmartin. Kilmartin is a small town surrounded by a huge number of pre-historic sites, and these sites mark amazing places within the landscape, places where you feel a sense of connection with the divine (what-ever this may mean for you.) 
We will begin experiencing the landscape through these ancient sites and then expand our focus to analyse the history, ecology and rural industries which influence this landscape today. 
Our area of analysis will be a thirty mile coastal strip stretching between Arduaine in the north and Lochgilphead in the south. Within this area there are mountains, lochs, coastal peninsulas, seas warmed by the gulf stream, virgin peat bog, large areas of forest, existing biodiversity schemes, sheep farms, salmon farms, the infrastructure of human habitation and transportation links between outlying islands and Glasgow. 
In this time of climate emergency we need to re-establish our respect for the natural world, re-evaluate how we live within it and change practices which are viewed as 'normal' to become those which are 'optimal.' 
The aim of this studio is to find means to optimise our relationship with the rich resources of this particular landscape. You will work as a series of groups to propose strategies for change that will have a positive impact upon this environment and the people who live within it. You will then develop the design of a pivotal building which embodies and enables aspects of your strategy for change. 
The expectation is that your design thesis will manifest an innovative approach to sustainable, ecological design within the development of its brief, the materials from which you propose it should be constructed and the way in which it relates to its surrounding landscape. 
---
Studio in Residence
Making (in) the city
Tutor: Carolyn Butterworth
"as a potter you also learn how to shape the world...how to start with the things that are in front of you, how to make something out of nothing, how to reshape your world at a wheel, or at your block, or at the scale of a city " Theaster Gates 
Over 3 years SiR is exploring, through a trilogy of themes, the urban potential of socially engaged art/architecture practice: 2017-18 'Theatre in the City', 2018-19 'Play in the City' and now 2019-20 'Making (in) the City'. 
Sheffield was built on industry and craft, it has 'making' in its blood. In the regenerated factories of Kelham, the community-owned Little Mesters of Portland Works and its channelled watercourses, now running routes for city workers, the contemporary city intermingles with the vestiges of the industrial revolution. 
This industrial legacy, along with cheap studio space and a strong DIY culture have, for decades, sustained a large community of makers and craftspeople in Sheffield. After many years on the sidelines Sheffield makers are now back at the heart of the Sheffield story, as the city brands itself the 'City of Makers' and draws deeply on its heritage of industry and craft to sell itself to visitors, new residents and investors. 
This year Studio in Residence will explore the capacity of 'making' in Sheffield to engage, empower and collectivise citizens, of all ages, genders and ethnicities, in the production of their city. Our site is Sheffield's Steel Route, connecting the city centre with deprived residential areas to the north. This slice through the city is full of possibilities for projects of all scales, complexities and degrees of 'liveness'. 
We will find inspiration from makers and thinkers including Theaster Gates, Catharine Rossi, Tadashi Kawamata, Dunne & Raby, Katie Lloyd Thomas, Rural Studio, John Ruskin and Cucula. We will critique how 'making' has been co-opted as a tool for urban gentrification and will propose alternate visions that celebrate 'making' as a social practice that can transform our city from the bottom up. In residence at Live Works, SSoA's 'Urban Room' on the Moor, we will collaborate with community makerspaces and arts organisations to explore the creative potential of making simultaneously at 1:1 and at city scale. 
---
Studio Material Amendment
Mobile Studio
Tutor: Bryan Davies
From animal and water power to the steam engine, the internal combustion engine and the electric motor – the history of energy production runs parallel to the history of settlements, ways of building and architectural form 
This year studio MA will focus on materials in light of the de-carbonization of the economy. We will be using a diverse range of experimental research tactics to look at energy use in building materials, and in the living and working patterns different energy sources create. 
Tactics 
1. Mobile Studio 
This year's studio project sets out to go further than last year in its initial dematerialization of site, in that it is to start with a journey. The journey is to be based in a vehicle, a mobile studio designed and built in the initial weeks of the year. The studio will start with a tour. The mobile studio is to be an insert into the back of one of the university vans. It is not just the method, it is the manifesto forming a work place and a hub for meetings and discussions, a method of recording and display. 
It should be demountable, recyclable, highly functional, a shelter, a dining room, a drinking den. It should display economy of means, be carbon offset, carbon calculated, bespoke. The mobile studio will visit a number of relevant sites and places to the studio's investigation, some will form opportunities for your architectural propositions. 
2. Stuff 
The 'stuff' is our medium. We will ask how you can develop your own stance to de-carbonized material and construction –relying on first-hand experience rather than the second-hand information of manufacturers specification – we need independence and creativity of design and thought to get us out of the industry's current architectural dead end. 
3. Transience - the temporality of architecture 
Why do we make buildings in ways that mean their change and removal creates piles of landfill and waste? Only for us to put it all back in again. Are there any alternatives? 
4. Looking to the past 
Prior to industrialization energy was less easily available, are there clues here for low energy materials and methods for today's use? 
---
Studio Temporal Places
'China Town'
Tutor: Mark Emms
The studio is concerned with dimensions of time , from the persistent to the momentary, and aims to explore the evolution, inhabitation and adaption of particular places through multiple timeframes. 
The studio continues its exploration of Stoke-on-Trent, a unique polycentric city formed from six adjacent towns that were once a thriving industrial centre dominated by potteries and powered by nearby coalmines. The studio will draw upon this rich historic context to critically explore the notion of place in relation to cultural and material heritage . It will consider identity, continuity and change in place though time, and how historic fabric acts as a setting for everyday life whilst responding to increasingly rapid societal change. 
The studio will focus this year on Longton, the newest and most southerly of the city's six towns. Emerging in the nineteenth century as a major centre for the production of bone china, pot-banks once lined the town's main streets whilst bottle ovens punctuated and polluted the townscape, interwoven with housing and shops. 
More recently, the characterful town centre has suffered social and economic decline following the collapse of local industries, resulting in depopulation and deterioration of the urban fabric, evident in dilapidated shopfronts, empty sites and decaying industrial buildings. Some traditional potteries have however survived, whilst early signs of the town's reinvention are visible, with new uses established within previously redundant buildings and the creation of a 'Heritage Action Zone' that aims to promote the town's heritage and encourage its regeneration. 
Studio research of the past and analysis of the present will inform a hierarchy of values and approach to the heritage of place, whilst a process of speculation, propositional testing and reflection will act as a vehicle to further understand the physical and social context and explore creative possibilities for architectural intervention and reinhabitation. Projects will build upon themes of time and place, seeking to address contemporary issues whilst recognising significance of the past, engaging strongly with existing urban fabric and exploring the material interface and transition between old and new. 
---
The Palace of Reason
Tutor: Jo Sharples
Urban centres of many northern towns have suffered sequential blows at the hand of deindustrialisation and the rise of the internet shopper. In their wake the silently pillaged centres are left forlorn for lack of purpose. The beguiling mills stand awkwardly tall, shopping precincts and shops are unbearably quiet without the energising custom they once had. It poses a huge question of our time - what will become of our urban town centres, what is their reason for being? Is there an antidote to the emptiness and how can we create a collective, civic society. 
We will use the year to propose alternative urban approaches starting from the position of frugality. 
Stockport now has more empty shops than any other large town or city in Britain and will be the focus of our study. This emptiness invites an opportunism to be seized, an invitation to reimagine what is valuable about our towns. 
We will undertake an intense investigation of the wealth of existing building stock looking to reuse and repurpose the rich and various heritage of urban typologies to create monuments to serve urban life. This attitude of salvage and cautious material use will be embedded in the methods of working in the studio, working from found materials, cherishing them as if they are limited, because they are.
Explore all postgraduate courses
A masters from Sheffield means in-depth knowledge, advanced skills and the confidence to achieve your ambitions.