The importance of indoor air quality in housing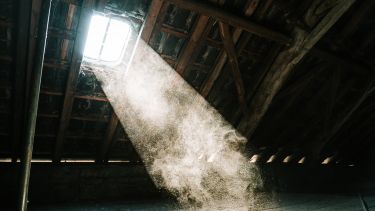 The impact of indoor air pollution can vary from short-term treatable reactions to long-term health issues that show up after repeated exposure such as respiratory diseases. 
Assessing indoor air quality is a complex process that has to consider multiple factors, including the air-tightness of the building, the behaviours of the building's occupants, the materials used in construction and pollutant emissions. 
Tha'er Abdalla, a PhD researcher in the University of Sheffield's School of Architecture, and  Dr Chengzhi Peng, a Senior Lecturer in the School of Architecture, have recently published a paper in the Journal of Building Engineering. Their work evaluates models of indoor air quality in housing stock. By looking at the existing models and simulations, and evaluating them they hope to provide a framework for evaluating indoor air quality models and identify gaps in modelling. 
---
This is the first systematic review of indoor air quality models developed not just for individual dwelling types but for housing stocks at scale. These models are essential tools for discovering effective strategies for improving indoor air quality aimed at populations at large. Therefore, it is very important that we know how to build better housing stock indoor air quality models to facilitate housing planning and design decision-making

Dr Chengzhi Peng

Senior Lecturer​​​, University of Sheffield School of Architecture
---
The research carried out by Tha'er Abdalla and Dr Chengzhi Peng shows that existing housing stock models for indoor air quality can vary considerably in terms of complexity, outputs and computational methods. They've also identified gaps in the existing models, such as occupant behaviour, and the need to improve other areas such as thermodynamic effects on airflow and contaminant behaviour. 
---
Beginning a review article at an early stage of a PhD is challenging. However, it has allowed me to gain clarity and perspective about gaps
existing in my specific area of interest. In another sense, it allows you to see the forest instead of getting lost in the trees. For indoor air quality, such gaps in knowledge can be small, yet have a large impact on how the research can be developed to best address building occupants' short-term and long-term health.

Tha'er Abdalla

PhD researcher, University of Sheffield School of Architecture
---
Find a PhD
Search for PhD opportunities at Sheffield and be part of our world-leading research.