MA Urban Design studio "Citizen and Resilience" gains recognition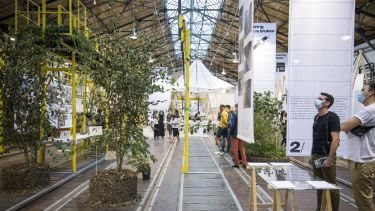 The 2019-20 MA Urban Design Studio "Citizen and Resilience" has been acknowledged as a good example of an engaged education education project. The studio, which is situated in Bucharest, has attracted a lot of interest and is currently being exhibited at the BETA – Transilvania Architecture Biennial 2020.
Examples of student work in the exhibition:
The studio aims to address the role of citizen as stakeholders of proactive processes of improving city resilience. By situating the studio in Bucharest, the studio wants to situate this process in the context of a city in social, political and economic transition and analyse the factors of this transition and how they relate to citizen initiatives.
A debate titled "The Citizen, The University and the City" will be held on Tuesday 13 October which will reflect on the civic role of the University and question its potential to transform society. Find out more here.
Explore all postgraduate courses
A masters from Sheffield means in-depth knowledge, advanced skills and the confidence to achieve your ambitions.