Marie Curie Innovative Training Network RE-DWELL starts its journey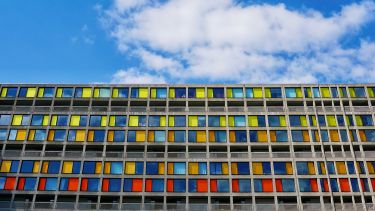 Housing in many European countries has become unaffordable for many. In fact, it is now considered to be one of the most important national issues in Europe and its solution is proving very challenging. RE-DWELL will train a new generation of professionals with the transdisciplinary skills which are needed to address the urgent need of affordable and sustainable housing, a major challenge for European societies.
15 early-stage researchers will be recruited for this project to carry out transdisciplinary research encompassing design planning and building, community participation, and policy and financing. Their work will be supervised by an international board of experts from a variety of academic and professional fields. Researchers will carry out their work as PhD students in the host academic institution with secondments taking place at the professional organizations participating in the network.
The RE-DWELL consortium consists of 10 universities and 12 non-academic partner organisations representing 9 European countries (Spain, France, UK, Croatia, Hungary, Cyprus, Netherlands, Portugal and Belgium). The project is coordinated by the School of Architecture La Salle, Ramon Llull University, Barcelona, Spain. SSoA is responsible for Work package 3 on Network Training activities and will also support WP2 on Integrated Training activities. Professor Karim Hadjri and Dr Krzysztof Nawratek will support the project and co-supervise the two researchers who will be based at Sheffield. 
For further information, please visit the RE-DWELL website. 
Flagship institutes
The University's four flagship institutes bring together our key strengths to tackle global issues, turning interdisciplinary and translational research into real-world solutions.