School of Architecture graduate elected as next RIBA President.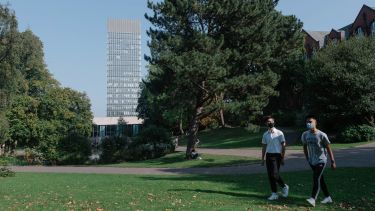 An informal collective of early-career architects, students and architectural activists, who chose Muyiwa Oki as their challenger in the election for RIBA president, have succeeded in their bid to get an architectural worker in this key post. The campaigners' aim was to elect a worker-president, and Muyiwa Oki stood as their candidate, with his successful election announced today. 
Muyiwa Oki will take up office as President-Elect from 1 September 2022, for one year, and will then serve as RIBA President for a two-year term at the beginning of September 2023.
I am grateful to the grassroots movement whose support and passion offered a platform to represent architectural workers. Most of all a special thanks to those members and nominators, that responded to this movement, tuned in, and voted - especially those that did so for the first time.
 
We can be proud of an election where people of colour, at different stages of their careers, of all identities, can be heard and seen bidding to represent the profession. I hope this is the start of many great things to come for those who feel disenfranchised and under-represented.

Muyiwa Oki
Oki, is a Chartered RIBA member and currently works at global construction company Mace. He previously worked at Grimshaw and completed his Part 1 and Part 2 at the Sheffield School of Architecture.