Sheffield School of Architecture Online Exhibition 2021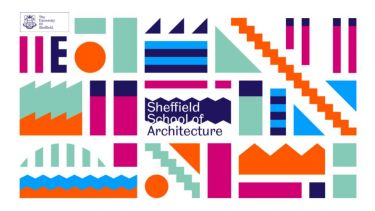 The Sheffield School of Architecture 2021 Online Exhibition is now live.
In 2020 we held our first ever online exhibition, due to the uniquely challenging times as a result of the COVID-19 pandemic. We're delighted to continue showcasing the excellent achievements, talent and work produced by students of our Undergraduate, MArch, Masters and Postgraduate Research courses.
Alongside the showcase of design projects, we asked our students and staff to share their highlights of the past year, which includes images and videos of student-led initiatives, field trips, online learning and student socials. 
Congratulations to all the prize winners!
First-Year Prize in Architecture    
Yiming Zhou
Mohammed Elashry Memorial Prize    
Eliza Yardley
The Evans Vettori First Year Prize    
Nalinee Hanpiyavatanasakul
The West Yorkshire Society of Architects First Year Prize    
Edward Whiteside
Marcus Humphrey-Gaskin Memorial Prize    
Quyen Nguyen
The Evans Vettori Second Year Prize    
Ben Leslie
The West Yorkshire Society of Architects Second Year Prize    
Hannah Roniger
Robert Cawkwell Prize in Architecture    
Olivia Clermont
Mansell Jenkinson Prize in Architecture    
Jakub Wyszomirski
Dr Brian Wragg Prize in Architectural Draughtmanship    
Thomas Matthews
The West Yorkshire Society of Architects Third Year Prize    
Charles Young
MSMR Travel Award    
Aayushi Bajwala 
Hannah Maxey 
The Evans Vettori Third Year Prize    
Emily Dixon
The BDP Live Project Prize    
South Yorkshire Climate Action Centre:
    Phoebe Stevens
    Natasha Jackson
    Katie Cottle
    Xiao Han
    Elizabeth Schofield
    Qiaochu Yan
    Jack Ranby
    Madihah Azhar
    Joseph Chapman
    Peixuan Du
    Tsz Long (Oscar)
    Kai Gao
    Zhen Li
    Yue Wang
    Yue Zhan
The Trotec Laser Prize    
'Studio in Residence' studio:
    Natasha Jackson
    Muireann McHugh
    Elizabeth Schofield
    Lucy Stittle
    Sasha Yeap
    Sandu Jayasinghe
    Tsz Long (Oscar) Lau
    Kristie McAreavey
    Dovydas Simkus
    Connor Tulip
    Jiaxin Wu
The Evans Vettori Fifth Year Prize    
Glenn Strachan
The West Yorkshire Society of Architects Fifth Year Prize    
Jamil Dossa
Sir H K Stephenson Travelling Studentship    
Amy Crellin
Sir H K Stephenson Travelling Studentship    
Natasha Jackson
Robert Henry Memorial Prize    
Mohammed Khizr
HLM Design and Management Prize    
The Evans Vettori Sixth Year Prize    
Joseph Mwaisaka
The West Yorkshire Society of Architects Sixth Year Prize    
Karen Chin
Bryan Jefferson Prize for Excellence in Architecture    
Rose Helps 
Claire Wilkinson
Stephen Welsh Prize in Architecture for Draughtsmanship    
Dovydas Simkus
Connor Tulip 
Stephen Welsh Prize in Architecture    
Thomas Cran
J K Page Prize in Environmental Science    
Jack Ranby
Kenneth H Murta Prize in Architecture    
Georgina Scott 
Eleanor Wells 
School of Architecture Centenary Prize    
Anti-Racism at SSoA: A Call to Action
    Aisha Sillah
    Aayushi Bajwala
    Anu Shemar
    Anureena D'Costa
And Connie Pidsley, Emma Carpenter, Jasmin Yeo, Lucie Iredale, Mimi Evans, Sarah Rhule, Aisha Khan.
The Sheffield Society of Architects Prize    
SUAS
Other awards:  
RIBA Dissertation Prize nomination    
Hannah Maxey
RIBA Yorkshire Prize nomination    
Oi Ching Lee
Marcus Harding
John McGrath
Kristie-Lee McAreavey
AJ Student Award    
Charles Young
Thomas Cran
AJ Sustainability Award    
Students for Climate Action
 
A world-class university – a unique student experience
Sheffield is a research university with a global reputation for excellence. We're a member of the Russell Group: one of the 24 leading UK universities for research and teaching.