SSoA launches online Feminist Library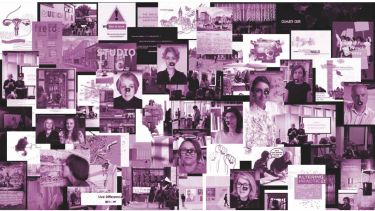 The SSoA Feminist Library aims to make visible the feminist work of students and staff to a wider community, and contribute to its future development. The library includes an archive, in which previous outputs produced by staff and students across all areas of education (dissertations, publications, theses, design projects) are documented and stored, complemented by cultures in which initiatives, events and interviews are recorded. The Library also contains a more alive component presenting new events, activities, and debates in relation to intersectional feminist topics. The SSoA Feminist Library aims to be an online key resource for students and staff, and to contribute to the future agenda of feminist pedagogy and research at the School.
More than a final product, the SSoA Feminist Library is conceived as an ongoing, collective process made through the contributions of different actors linked to the Sheffield School of Architecture.
The online Feminist Library is possible thanks to the support of the Sheffield School of Architecture and the On campUS Internship programme 2019-20, as well as all the students, staff, academics and professionals that contributed their works, testimonials and memories regarding the feminist work produced at the School. The Feminist Library has been initiated by: Noelia Botana (MA Urban Design student), Carolyn Butterworth, Emma Cheatle, Luis Hernán, Doina Petrescu, Cith Skelcher.