SSoA's Howard Evans renovates family home on George Clarke's Ugly House to Lovely House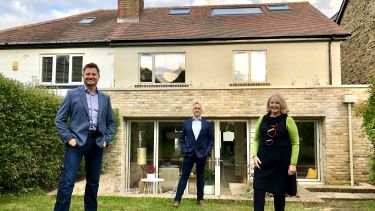 The brief was to renovate a semi-detached house for a family of 5 to create a home that is healthy, comfortable and inspirational for family life, inside and outside. The team battled against the COVID-19 lockdown to create a home that was 60 per cent bigger thanks to two extensions, and with energy, light and water-conserving features throughout.
In the programme, Howard Evans and Prue Chiles at Chiles, Evans and Care Architects show how important it is to be involved in building and adapting more sustainable homes, to mitigate climate change and deal with flood water and use of fossil fuels. This is shown through a number of key elements: two green roofs, a permeable grass-crete drive, super-insulation, natural and sustainable materials, a roof conversion and thoughtful tree planting.
The project demonstrates how existing homes can be retrofitted and extended to achieve much higher thermal performances through standard build techniques."

Howard Evans

Director of Architecture and Landscape Architecture programmes at SSoA and Director of Practice at Chiles, Evans and Care Architects
Around 75 per cent of the original building is now wrapped in new materials with high-insulation properties and there's even a wildflower meadow on the roof of the rear extension, which helps drainage and insulation.
The programme also visits two more buildings the practice has recently built which also push the boundaries for sustainable homes.
The home's transformation can be viewed on Channel 4's Ugly House to Lovely House with George Clarke.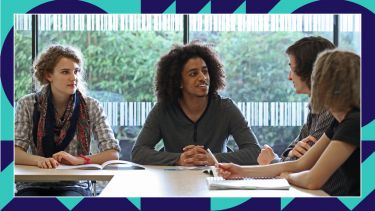 Open days
Find a home for your ambition. A Russell Group University. Discover what's possible at our next undergraduate open day.