Student work showcased by Dezeen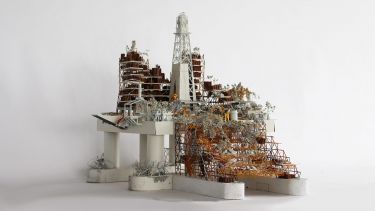 Students and recent graduates of our MArch Programmes have had their work showcased in the online publication Dezeen. 
The projects feature many of the principles that exemplify Sheffield School of Architecture's social approach to architecture. From re-use and repair of existing buildings, low impact materials and community participation. 
Also featured are some of our Live Projects. These are an innovative educational initiative introduced here at Sheffield School of Architecture. Groups of MArch students work with community organisations to solve real-world issues. The projects featured here include "Creative Dearne" which worked with young people in Goldthorpe to reinvigorate their local Playhouse. Also featured was "Decarbonising Schools" which used the first phase of a decarbonisation project to inform future plans and create information for stakeholders, including head teachers and pupils in the Diocese of Blackburn. 
The work has been selected to demonstrate the breadth and quality of work produced within the MArch Programmes that was recently recognised by the RIBA Visiting Board 2022.
The Board commends the conceptual questioning, rigour, scale and breadth of the design projects and portfolios in the Part 2 Masters courses, and the integration of technical, ethical and professional considerations within the portfolios.

RIBA Visiting Board 2022
Weekly online events
Attend an online event when it suits you, all year round, as an alternative to an open day.
Every Wednesday, Sheffield Live sessions cover different aspects of University life. You can also meet your department and learn more about studying your subject.