People, environments and performance
This group supports research into the design of the interior and outdoor spaces for people, and how their perceptions and performance are affected by changes in environmental stimuli.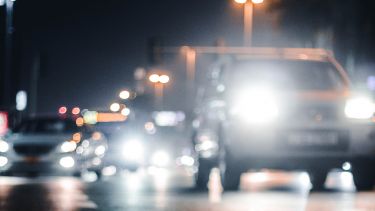 The approaches to research include laboratory experiments, field surveys and simulations. Researchers in the group have expertise in lighting, digital design, environmental design and timber structures.
Group members
Wen-Shao Chang
Chris Cheal
Steve Fotios
Chengzhi Peng
Darren Robinson
Sally Shahzad
Jim Uttley
Tsung-Hsien Wang
Parag Wate
---
Featured projects
HAROLD: HAzards, ROad Lighting and Driving
Funding: EPSRC, £1.2M
The aim of this research is to improve drivers' ability to detect hazards, with a focus on detecting pedestrians, using road lighting and active visibility aids. The project is led by Professor Steve Fotios in collaboration with Leeds University Institute of Transport Studies.
Unlocking the potential for model-predictive control in building energy management
Funding: EPSRC, £100K
Current methods for controlling building systems are poor at anticipating the demand for heating, ventilating and cooling to meet occupants' needs. A team of researchers from the School of Architecture and Departments of Civil and Electrical Engineering will develop and test a new Model Predictive Control Algorithm to control heating, ventilating and cooling systems in buildings