Being able to study the dual BA Architecture and Landscape course at the University of Sheffield has allowed graduate Hannah Smart to succeed in Urban Design.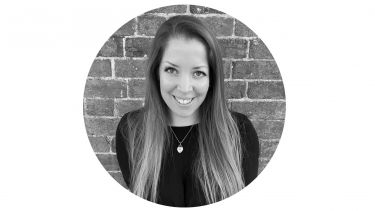 How has your degree experience helped you in your career?
Many Architects, Landscape Architects and Urban Designers can understand the 'positive spaces between the buildings' or the 'buildings themselves'. There are very few of us who understand what it means to be versed in both and in the wider context - the city, the metropolis, the town, the village, the street, the rural context, the individual house. This is unique only to dual architecture and landscape students and provides us with a professionalism and design flair that makes us able to be the true 'place-makers' of the future.
I can't emphasise enough how studying the dual architecture and landscape course has helped me and furthered my own career. I am always delighted when I am asked to help out with teaching the next generations of successful students who I know have many career paths and choices ahead of them.
---
The dual course seamlessly integrates and delivers all of the key lessons and learning that span the realm of Architecture and Landscape Architecture and come together to give a real understanding and grounding in Urban Design, that cannot be beaten by any other university experience – I wouldn't swap my training for the world!

Hannah Smart

Urban Design Associate at West Waddy ADP, Independent Urban Design and Landscape Consultant
---
Where did life take you after graduation?
Following my degree I went to work in an architectural practice, Maurice Phillips Partnership. I was very lucky to be given my first job – a masterplan for 100 mansions and an Equestrian School and Hotel in Dublin. This is not the kind of immediate exposure that one would expect a Part 1 to have however the office felt that the combination of my experience in both Architecture and Landscape Architecture went hand in hand with the ethos of the masterplan and its connection with the rural landscape.
After completing my Diploma in Architecture I applied for a position at Terry Farrell and Partners and to my surprise was offered the job over many other applicants. What set me apart from others was that I demonstrated a multidisciplinary approach and that my experience in Architecture as well as Landscape Architecture encompassed the ethos and mind-set of the practice.
I was immediately swayed across to the Urban Design team and soon realised that Urban Design was my natural career path and that it seamlessly integrated everything that I had learn whilst studying on the dual course at The University of Sheffield.
I was fortunate to have worked on some fantastic projects alongside Sir Terry and the team including, the regeneration of Battersea Power Station as a public park, a vision for the revitalisation of Holborn from Tottenham Court Road to Chancery Lane and, most notably, a landscape led masterplan for Earls Court.
The theme that runs through all of these projects is that I was able to offer a landscape led approach to masterplanning whilst also understanding architecture - which was unique because of my dual training.
What is your current job like?
Having learnt from Sir Terry the application of my training at degree level, I left Farrells to set up my own Urban Design Consultancy. I was then tempted away from Consultancy to become the Urban Design Associate and to kick start a new Urban Design team at West Waddy ADP, a practice that sees the value of a multidisciplinary approach. We integrate Architecture, Landscape Architecture, Planning and Urban Design under one roof, not only allowing us to offer a complete service to our clients but also to work collaboratively between these disciplines as we believe that this is where the real value is added.
Why are dual architecture and landscape graduates employable?
The integration of landscape has become a key driver in development both in the city and in a more rural context. Developers who were once shy of putting money into landscape and public realm and preferred to spend money on the buildings alone, are now realising not only the importance of 'Placemaking' and creating places that people want to live in, but also the value in investing in public spaces, open spaces, and green spaces.
With the need for housing in the UK growing exponentially and the lack of 5 year housing land supply throughout the country, professionals with skills that can cross the boundaries of disciplines and people who can think outside of the red line, are very much in demand. This makes dual students extremely employable, now in this development climate even more than in the past.
Within the last few years, I have employed three dual students and when I am looking to build up my design teams, they are my first port of call and always will be. The reason – they all 'just get it'. They inherently 'get' Urban Design, they know Architecture and they know Landscape Architecture. This makes my life as a manager a lot easier, I know I'm getting the best and that the students are helping me to provide a first class service to my clients.