Your prospects are excellent at Sheffield. Our courses give you the best possible chance of getting the job you want.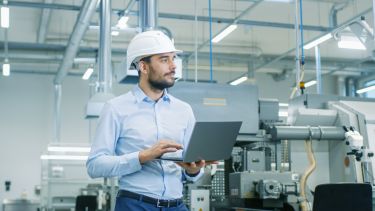 Off
A career in chemical engineering can take you anywhere and we consistently achieve high scores for graduate employment.  
When you leave the University of Sheffield you will be sought after by global employers looking for high-quality chemical and biological engineering graduates.
Employability conference 
Each year, the department hosts an employment conference for students to learn about current employment opportunities in various sectors. This is the only university career fair dedicated solely to the chemical and biological engineering community, giving students a rare opportunity to meet potential employers in person.
Your career matters to us
Your employability after graduation is important to us. We encourage all our students to make the most of the opportunities here in the department and give themselves the best chance of walking into their dream job.  We have a dedicated employability module, employability team  and employability is at the very heart of our curriculum.
Sectors you might work in

Biofuel, Chemical plants, Construction, Consumer goods, Energy, Environmental agencies, Government agencies, Healthcare, Oil and gas, Petrochemical, Pharmaceutical, Power systems, Processing plants, Recycling plants, Medical, diagnostics, Nuclear industry, Water, Further study/research. 

Companies our graduates go to work for 
Help with your career
Get one-to-one advice
Our department has a dedicated team to assist you in finding a job after graduation.  Dr Eleni Routoula and Rebecca Wormald offer a wide range of assistance, including CV writing, job searches and interview preparation.
---
As an engineering graduate at Sheffield there are also weekly opportunities to arrange an appointment with a career advisor and placement officer in our careers service.
Search for graduate jobs
Graduates and current students can search for jobs, browse events or send the Careers Service queries. 
Opportunities while you're studying
While you're studying at Sheffield you can use the Student Jobshop to look for student jobs and work experience including part-time paid work, summer internships, placements, vacation work and voluntary work.
Help with placements
Whether you are looking for a short term placement over the summer or a placement year as part of your course, we'll help you find the perfect scheme to enhance your skills and employability.