Professor Peter Styring
BSc, PhD, CEng, CChem, FIChemE, FRSC
Department of Chemical and Biological Engineering
Professor of Chemical Engineering & Chemistry
Professor of Public Engagement
Member of the Leonardo Tribology Centre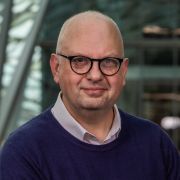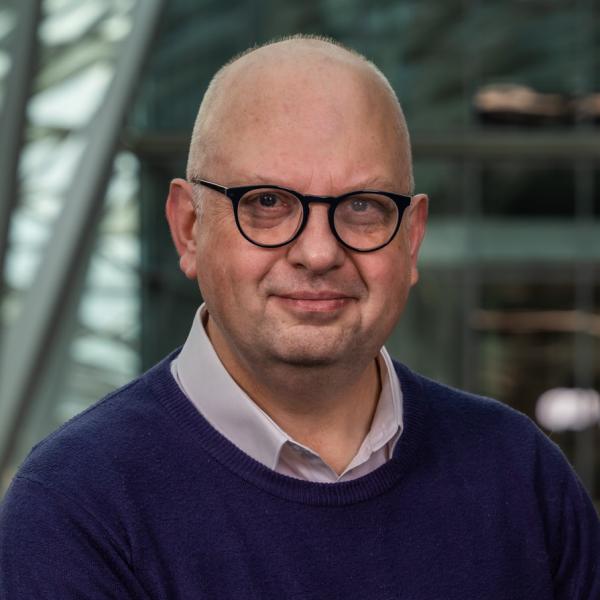 p.styring@sheffield.ac.uk
+44 114 222 7571
F59, Sir Robert Hadfield Building
Full contact details
Professor Peter Styring
Department of Chemical and Biological Engineering
F59
Sir Robert Hadfield Building
Mappin Street
Sheffield
S1 3JD

Profile

My expertise lies in the field of catalysis and functional materials, together with their continuous flow processing that allows reactions to be rapidly taken from the Discovery scale to the Production scale over a short time scale. I'm an expert in Carbon Capture & Utilisation (CDU) with increasing expertise in CDU policy.

I'm author of the Carbon Capture and Utilisation in the Green Economy policy document that has received global acclaim. I also work with government through consultation on future strategies for CDU both at national and at a European level.

I'm Chair of the CO2Chem Network, the largest global network of academics, industry and policy makers with interests in CDU. The network currently has 900 members and is continually growing. Giving network members access to a vast database of knowledge and potential collaborators in this exciting field of research.

I've also considerable expertise in catalysis and physical & synthetic organic chemistry having previously been a Lecturer in Organic Chemistry sponsored first by Thorn EMI and then DERA. I gained a BSc and PhD in Chemistry at the University of Sheffield before going on to work in Spain and the USA before moving back to the UK. I'm currently working on novel solid carbon capture agents combined with solid supported catalysts that can act in tandem and so reduce process costs while increasing energy efficiency. My work in CDU is extended through efforts in the production of polymers, small molecules and liquid fuels, using the commercially viable products as energy stores from renewable power.

I was also an EPSRC Senior Media Fellow form 2006-9, working on TV, radio and the printed media with a focus on one of my other research interests, Snowsports Engineering. I presented a number of programmes on TV and eventually became a film maker, producing films for 5 News, Current TV and new media channels. That work continues within CO2Chem with the production of films for public engagement.
Research interests

New materials for carbon dioxide capture
Catalysts for carbon dioxide utilisation (CDU)
Absorber and reactor intensification for CDU
Process design for energy and economically efficient CDU
Life Cycle Assessment in CDU
CDU Policy and Public Engagement
Snowsports Tribology
Publications

Edited books

Journal articles

Chapters

Conference proceedings papers

Reports

Website content

Preprints
Grants

SCOT (Smart CO2 Transformations): FP7 Regions of Knowledge consortium with Belgium, France and the Netherlands (2013-2016)
Industrial Carbon Capture Storage and Utilisation: Department of Energy and Climate Change contract (2013-2014)
4CU (A Coordinated, Comprehensive Approach to Carbon Capture and Utilisation: EPSRC Programme Grant EP/K001329/1 with UCL, QUB and University of Manchester (2012-2017)
CO2Chem Grand Challenge Network Continuation: EPSRC EP/K007947/1 (2012-2017)
Carbon Capture and Utilisation in the Green Economy: CLCF Policy Document authoring with ECN, The Netherlands (2011)
Utilising CO2 in Synthesis and Transforming the Chemicals Industry: EPSRC EP/H035702/1 (2010-2012)
Professional activities and memberships

Chartered Engineer & Chartered Chemist
Fellow of the Institution of Chemical Engineers
Fellow of the Royal Society of Chemistry
Numerous Plenary Lectures, Keynotes and Invited Seminars
Consultant on Carbon Dioxide Utilisation
Chair of the CO2Chem Network
Chair of the 2015 Faraday Discussion on Carbon Dioxide Utilization
Regional Chair of the 2017 ICCDU conference which will be held for the first time in the UK
Member of the ICCDU International Scientific Board
UK Coordinator for the FP7 Regions of Knowledge SCOT consortium
EPSRC College Member
Member of the IChemE Publication Medals Board
Participant in numerous external administrative/policy activities
Expert Panel Member for FOM, Netherlands
Moderator for DECC in 4 Kingdoms Initiative
European Parliament STOA expert group on CO2 to methanol
Member of European Task Force on Carbon Dioxide Re-use

Carbon Dioxide Utilisation (CDU)

Director of the CO2Chem Network ( co2chem.com), part of the EPSRC Grand Challenge in the Physical Sciences and Engineering
Director of the UK Centre for Carbon Dioxide Utilisation (CDUUK) based at Sheffield
UK Member of the ICCDU International Scientific Board
Member of the European Taskforce on Carbon Dioxide Reuse
Managing Director of CO2Chem Media & Publishing Limited
Awards

2007 IChemE Hanson Medal
2012 Nova Institute Award for Innovation in CDU