Making your university experience as enjoyable as possible through ChemEngSoc

Aidan
President
ChemEngSoc
President of the Chemical Engineering Society, Aidan, speaks about his experience in the society and why getting involved will support you both socially and academically.

What is ChemEngSoc?
ChemEngSoc is an academic society that really serves two purposes. It's meant to help you ahead of you graduating, for instance by organising site visits, but probably the most important part of the society is the social aspect. In your first year especially, you come to Sheffield and you're in a group of students where to start with the only thing you know you have in common is being interested in chemical engineering. The socials we organise help you to get to know each other. In chemical engineering, you'll do a lot of group assignments, so it's good to get to know the people you'll be working with outside of a work-focused environment.
We try to do both sober socials and non-sober socials. So this year there's been bar crawls, a cheese and wine night, board game socials and we're looking at going somewhere like the Ninja Warrior Adventure Park too. We want to make your experience at university as enjoyable as possible, and make being on the course genuinely easier.
 
What are some of the more academic aspects of the society?
We've had a site visit up to a hydrogen home, so it's the first house fully run on hydrogen in the country. We've organised a Drax visit next semester, which is a power station in Yorkshire that's being converted from a coal-fired power station into using bioenergy with carbon capture technology. We're in the process of organising a panel of academics if people are interested in that, too.
 
Who can join?
It's open to any chemical engineering students at Sheffield. It's an incredible resource that every member of the course should be using.
 
What's the best bit of the society?
There's an event called the Frank Morton Sports Day, named after the professor of chemical engineering who first organised it. It happens every year, and it's been happening since 1985. Chemical engineering societies from across the UK and Ireland get together at a university, and we play sports all day. Sometimes there's a little careers fair, and then we have a night out or there's often cinema nights and other activities like that for people who don't drink.
I went to Newcastle last year and it was incredible to go to an event like this. It's genuinely so nice to see how we can join together and create this massive event, where last year there were 1,500 people. It's just brilliant to see how when we organise something together, something incredible can happen.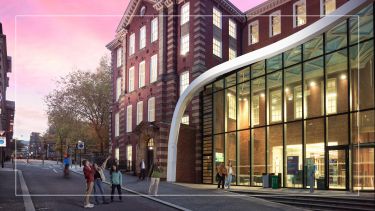 Visit us
Discover what sets Sheffield apart at our undergraduate open days on the Saturday 21 October or Saturday 18 November.