Polymer chemist to receive 'lifetime achievement award'.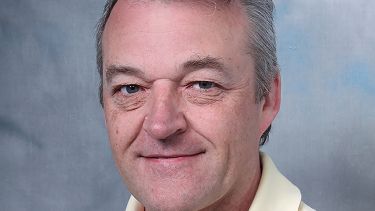 A University of Sheffield polymer chemist has been named as the next recipient of a prize that's often considered the lifetime achievement award in his field.
Professor Steve Armes FRS will receive the 2021 Sir Eric Rideal Award and Lecture. This prestigious prize is presented by the Society of Chemical Industry, and recognises and honours an individual who has made a sustained and distinguished contribution to colloid and interface science.
Steve is the first scientist from Sheffield to be awarded the accolade. He said: "During my career I have supervised almost 60 PhD students and a similar number of post-doctoral scientists. When I heard I had been selected for the award I reflected on their talent, hard work, scientific discoveries and achievements over the past 30 years that has culminated in this 'lifetime achievement' award."
Steve admitted he  "fell in love with chemistry as a teenager," ignoring a school career advisor's suggestion of becoming an accountant because it "sounded rather dull!"
"I just wanted to learn as much about chemistry as possible," he said.  "That desire took me to Bristol University for my BSc and PhD degrees and then to Los Alamos National Laboratory for my post-doc studies. I did not really consider becoming an academic until at the age of 26 I saw a job advert for a Lectureship at Sussex University."
Steve, who names his career highlights as being promoted to Professor while at Sussex University in 2000 and being elected as a Fellow of the Royal Society in 2014, is currently halfway through a four-year EPSRC Fellowship in Particle Technology. 
Over the next two years he will also oversee the latter stages of the Faculty's successful CDT in Polymers, Soft Matter and Colloids.
"By then I will be 60 and perhaps seeking a new challenge for the final decade of my career," he said.
The one-day symposium featuring Steve Rideal Lecture is expected to be held in April 2021.
A world top-100 university
We're a world top-100 university renowned for the excellence, impact and distinctiveness of our research-led learning and teaching.