Prof. Beining Chen
Professor of Medicinal Chemistry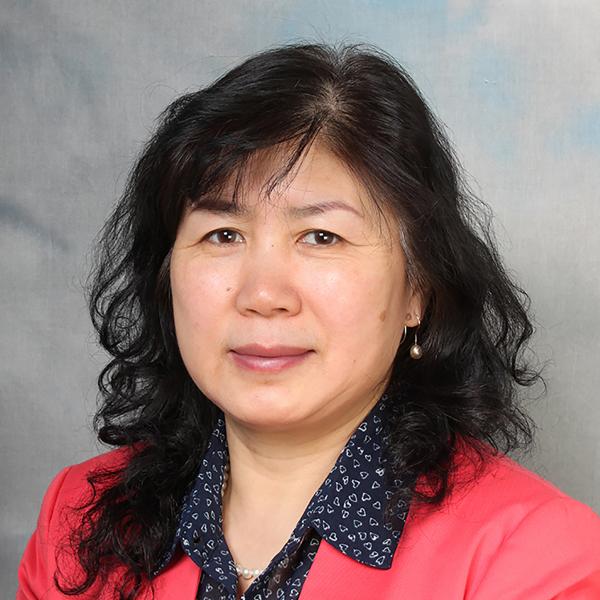 Profile

After a BSc (1984) and MSc (1987) in China, Prof Chen obtained a PhD in Chemistry from the University of Glasgow in 1991. Subsequently, she became a Research Fellow at the Dyson-Perrins Laboratory in Oxford (1993-1995), after which she became a Research Fellow and then Lecturer at the University of Cranfield (1996-2002). In 2002 she became a Lecturer at the University of Sheffield, where she was promoted to Professor in 2014.
Research interests

The major focus of our research is to use computer aided molecular design and combinatorial chemistry to facilitate drug design and molecular recognition studies.

Therapeutics

TSEs, are progressive, invariably fatal neurological disorders occurring in sheep, cattle and humans, and in a variety of other ungulates, felines and rodents. The disease involves the formation of pathological deposits of protein in the brain. The protein responsible, the non-infectious cellular isoform of prion protein (PrPC), can adopt an aberrant insoluble infectious conformation (PrPRes), which accumulates extracellularly and is resistant to denaturation and digestion with protease. Aggregation of PrPRes leads to neural disorder and thereafter the death of animals and humans affected. The development of therapeutic compounds has always been considered as one of the most important and challenge areas to be tackled in TSE research. The project aims to develop drugs which interacts with the biosynthetic pathway of prion protein either to stabilise its conformation or to provoke the interaction of the protein with its abnormal counterpart.

Our main focus now is to develop novel drugs for prion disease to cure Transmissible Spongiform Encephalopathies (TSEs) including Scrapie in Sheep, BSE in cattles and CJD in humans. Novel ideas together with a well written proposal have recently secured her group major funding from the Department of Health worth over £1.15 million. We are also building up our research in natural product chemistry/bioorganic chemistry for lead discovery. Activities in therapeutics are expanding into other amyloid diseases as well as areas cardiovascular, CNS, anti-viruses.

Proteomics - Structural Studies of Abnormal Prion Proteins

With very few exceptions, all cells in the human body contain the same genes. We need to know what proteins are produced and are active in different cells and at different times, because it is the proteins that make things happen. For example, they govern how cells communicate with each other to mobilise an immune response, or to detect and respond to changes in their environment. The genome is a parts list and the proteome (the complement of proteins) is an activity report. Proteomics is about understanding the function of proteins, both individually and collectively.

The most challenging area in the study of TSE is to understand how abnormal prion protein forms, and its structure and functions. Modern available technologies such as x-ray crystallography and NMR prove to be little use in studying the abnormal prion conformation due to the special insoluble properties of the plaque formed during protein aggregation. Theoretical modelling using molecular dynamics and bioinformatics as tools together with various labelling techniques are being developed in Prof. Chen's group for the prediction of abnormal prion structures.
Publications

Journal articles

Chapters

Thiazoles, Comprehensive Heterocyclic Chemistry III (pp. 635-754). Elsevier

Conference proceedings papers
Teaching interests

Medicinal Chemistry; Biological Chemistry.
Teaching activities

Undergraduate and postgraduate taught modules

Chemistry and the World Around Us (Level 1): Healthy Eating: Nutrients and Nutraceuticals
Introducing some simple chemical principles of familiar aspects of the world around us which we often take for granted and to highlight the significance of chemistry to everyday life, society, and the future of our planet.
Introduction to Chemical Biology & Medicinal Chemistry (Level 3)
This course explores the chemical biology behind proteins, and how they can be targeted in the development of new medicinal drugs.
Medicinal Chemistry (Year 4)
This segment introduces the main concepts, methods and limitations of the technique of modelling molecules using empirical (classical) descriptions of the interactions between atoms, functional groups and other properties of molecular fragments.

Support Teaching:

Tutorials: Level 1 General Chemistry
Level 3 Literature Review

Laboratory Teaching:

Level 2 Organic Laboratories
Level 3 Organic Laboratories
Level 4 Research Project