About our partnership with CITY College
CITY College is an academic partner of the University and based in Thessaloniki, Greece.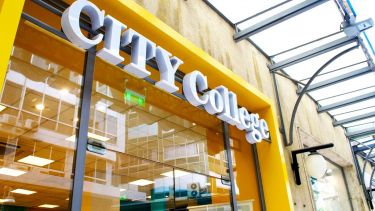 Our partnership
The University of Sheffield and CITY College in Thessaloniki have worked together since 1993. Throughout that period, we have been proud to deliver excellent teaching and to have had a significant impact across the region. 
After many years of successful collaboration, we have decided to begin a phased withdrawal from our partnership, which will be completed in 2024. As the University develops its international strategy for the future, we are focusing on developing new partnerships both in Europe and around the world.

The University of Sheffield is a truly international community and we are proud of the work we have done together with CITY College and our alumni and partners across the Mediterranean and Balkans region, many of whom have gone on to play key roles in business and wider society. We remain committed to developing new collaborations in teaching and research across Europe and the rest of the world.

Current students will complete their courses and will be awarded their degrees from the University of Sheffield. We will ensure that the experience of all current students will be of the same high quality provided to all students over the last 27 years of our collaboration.
CITY College is now working with the University of York to build on its achievements and to establish CITY College as the University of York Europe Campus.
Students are no longer being recruited onto University of Sheffield courses.
Departments and centres
Contact CITY College in Thessaloniki
Email: acadreg@citycollege.sheffield.eu
Telephone: (+30) 2310 224 186, 275 575
Postal address:
Koromila Building
24, Proxenou Koromila Street
546 22
Thessaloniki
Greece
A world top-100 university
We're a world top-100 university renowned for the excellence, impact and distinctiveness of our research-led learning and teaching.